Top 5 Best TV Shows Set in the New York Which Actually Films in the New York City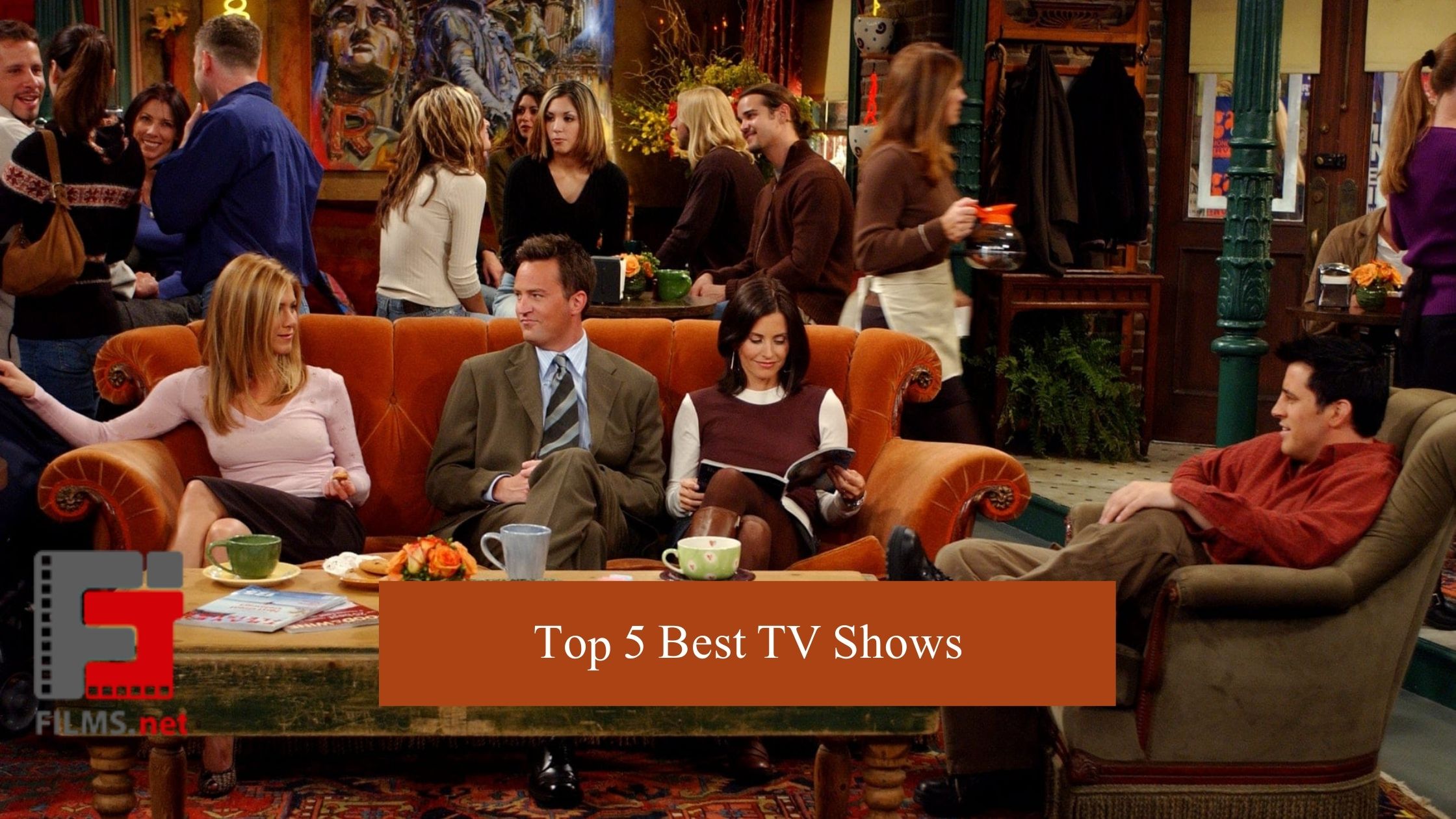 New York is a popular setting for TV shows. It has a vibrant culture, diverse neighbourhood, and iconic landmarks, providing a rich backdrop for various storylines. 
Many of these shows film on location in the city. They capture the true essence of New York and offer a glimpse into the lives of its residents. 
In this article, we'll look at the top 5 best TV shows set in New York and filmed in the city. From classic sitcoms to modern dramas, these shows all showcase the beauty and complexity of New York in their unique ways. 
Whether you're a native New Yorker or just a city fan, these shows are sure to captivate and entertain. So, let's dive into the list of the top 5 best TV shows set in New York.
5 Best TV Shows Set in the New York
Broad City is a famous TV show aired on Comedy Central from 2014 to 2019. The show was created by and starred Ilana Glazer and Abbi Jacobson as fictionalised versions of themselves living in New York City. The series followed the duo as they navigated their way through the challenges of adulthood, including relationships, careers, and finding their place in the world.
The main cast of "Broad City" includes:
Ilana Glazer as Ilana Wexler

Abbi Jacobson as Abbi Abrams.

Hannibal Buress as Lincoln Rice

Arturo Castro as Jaime Castro

Paul W. Downs as Trey Pucker

John Gemberling as Matt Bevers

Chris Gethard as Chris
Critics praised "Broad City" for its authentic portrayal of life in New York City and its depiction of female friendship. Featuring a diverse cast and tackles various issues, including mental health, sexuality, and gender identity. 
It also included cameos from multiple celebrities, including Hillary Clinton, Whoopi Goldberg, and Fred Armisen. 
During its airing, "Broad City" received widespread critical acclaim and won several awards, including:
Critics' Choice Television Award for Best Comedy Series (2015)

GLAAD Media Award for Outstanding Comedy Series (2016)

Writers Guild of America Award for Television: New Series (2015)
Overall, the show was a fresh and innovative addition to the television landscape, and its relatable and irreverent humour made it a beloved series among viewers.
2. The Law and Order Franchise (1990-Present)
The Law and Order franchise is a popular television show that has been airing since 1990. The show follows the investigations of the New York City Police Department's Major Case Squad and the district attorneys who prosecute the cases. The franchise has spawned numerous spin-off series, including Law and Order: Special Victims Unit and Law and Order: Criminal Intent.
The cast of the present Law and order TV show includes:
Mariska Hargitay as Detective Olivia Benson (1999-present)

Ice-T as Detective Odafin Tutuola (2000-present)

Kelli Giddish as Detective Amanda Rollins (2011-present)

Tamara Tunie as Medical Examiner Melinda Warner (2000-present)

Jamie Gray Hyder as Detective Katriona Tamin (2018-present)
One of the things that have contributed to the success of the Law & Order franchise is its formulaic approach to storytelling. Each episode follows a similar structure, with the show's first half focusing on the investigation of a crime and the second half following the prosecution of the court case.
This formula has proven to be very successful, with the show consistently ranking as one of the most-watched programs on television. In addition to its engaging storylines and strong cast, the performance has also been praised for its accurate depiction of the criminal justice system. The Law & Order franchise is worth checking out if you're a crime dramas fan.
Over the years, the "Law & Order" franchise has won numerous awards, including:
Primetime Emmy Awards.

Screen Actors Guild Awards

Golden Globe Awards
3. Smash (2012-2013)
Smash was a musical New York drama television show aired from 2012 to 2013 on NBC. The show followed the behind-the-scenes drama of creating a new Broadway musical based on the life of Marilyn Monroe. 
The show starred Debra Messing as Julia Houston, a composer and lyricist, and Christian Borle as Tom Levitt, a writer, and producer. The cast also included Katharine McPhee as Karen Cartwright, a young actress vying for the lead role in the musical, and Megan Hilty as Ivy Lynn, a seasoned actress, and Karen's main competition.
One of the things that made Smash stand out was its talented cast of actors, many of whom were Broadway veterans. 
The show featured a mix of original songs and covers of popular hits, and the musical numbers were a highlight of the series. In addition to the music, Smash delved into the personal lives of its characters, exploring their relationships and struggles as they tried to make it in the cutthroat world of the business show. 
During its two-season run, "Smash" received several award nominations. Famous awards the show won include:
Primetime Emmy Awards: "Smash" won one Emmy award in 2013 for Outstanding Sound Editing for a Series.

Screen Actors Guild Awards: The cast of "Smash" received a nomination for Outstanding Performance by an Ensemble in a Drama Series in 2013.
Although the show was canceled after two seasons, it developed a dedicated fan base and remained a beloved cult classic.
4. Third Watch (1999-2005)
"Third Watch" was a television drama aired from 1999 to 2005 on NBC. It showcases the lives of police officers, firefighters, and paramedics working from 3:00 PM to 11:00 PM. It includes cast Michael Cudlitz as John "Sully" Sullivan, a seasoned police officer. And actress Kim Raver as Kim Zambrano, a dedicated paramedic. 
The cast included Bobby Cannavale as Carlos Nieto and Coby Bell as Ty Davis, a rookie police officer. One major thing that made Third Watch stand out was its portrayal of first responders' challenges. 
The show tackled a wide range of issues, including domestic violence, addiction, and post-traumatic stress disorder, and it was praised for its authenticity and emotional depth.
Its strong ensemble cast also contributed to the show's success, with the actors delivering powerful performances that drew viewers in and kept them invested in the characters and their stories. 
During its run, the show received several award nominations and won several awards, including:
Screen Actors Guild Award for Outstanding Performance (2002)

Prism Award for Best Drama Series (2004)

Peabody Award (2002)

NAACP Image Award for Outstanding Drama Series (2003, 2004)
Overall, Third Watch was a compelling and nuanced look at the lives of those who serve and protect the community.
5. The Following (2013-2015)
Fox aired "The Following," a psychological thriller television series, from 2013 to 2015. The show stars actor Kevin Bacon as Ryan Hardy. A former FBI agent called out of retirement to track down a serial killer named Joe Carroll, played by James Purefoy. The show also stars Natalie Zea as Claire Matthews, Joe's ex-wife and a key figure in the investigation, and Shawn Ashmore as Mike Weston, a member of Ryan's team.
The Following was known for its intense and suspenseful storylines, as Ryan and his team worked to track down and capture Joe and his followers, a group of serial killers inspired by his work. The show featured several twists and turns, keeping viewers on edge until the end. The strong performances from Bacon and Purefoy and the rest of the cast contributed to the show's success. 
During its three-season run, "The Following" received several award nominations. Popular awards the show won include:
Primetime Emmy Awards: "The Following" received one Emmy award in 2014 for Outstanding Sound Editing for a Series.

Satellite Awards: The show received two Satellite Award nominations in 2013 and 2014, including one for Best Television Series – Genre and one for Best Actor in a Television Series – Genre for Kevin Bacon.
Overall, The Following was a chilling and captivating series that left a lasting impression on its viewers.
FAQs
Why are these TV shows considered the best?
Widespread acclaim and a lasting impact on popular culture make this TV shows the best. They have also effectively captured the essence of life in New York City and helped define its unique spirit.
Do these TV show film in New York City?
Yes, these TV shows are all actual films in New York City. It has provided a rich and diverse backdrop for their storylines.
Are these TV shows available to stream online?
These TV shows are all available to stream online through various streaming platforms, such as Netflix, Hulu, and Amazon Prime.
Wrap up
Hence, New York City has provided a rich and diverse backdrop for numerous TV shows. The city's iconic skyline and bustling streets have set for some of the most memorable TV series.
Overall, the five best TV shows in New York City are a testament to its appeal as an entertainment hub. Whether you're a fan of crime dramas, romantic comedies, or sophisticated period pieces, a New York-based show never fails to entertain. These shows have not only entertained audiences for decades but have also helped to define the city's unique identity and spirit.