The 25 Best TV Shows of 2022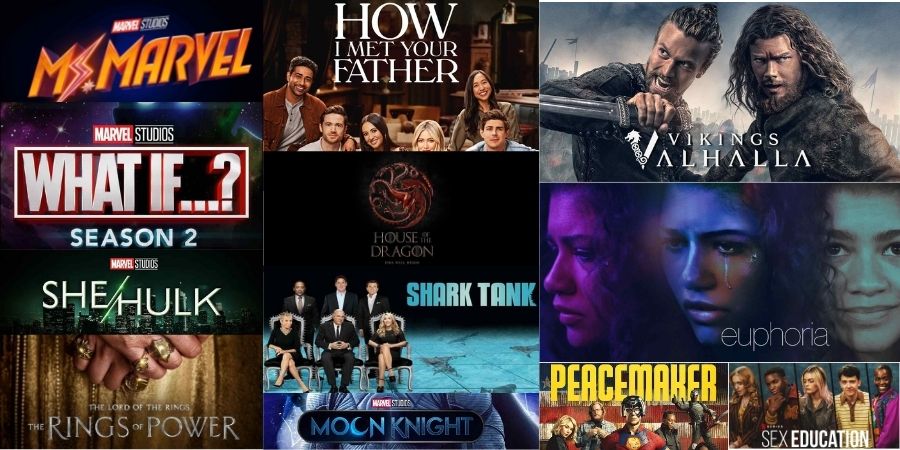 Best TV Shows Of 2022
For a show to succeed, it needs to reflect what's happening in our world right now. It needs to feel like it belongs here and now so that when people watch it, they feel like it's speaking directly to them. A good show should make us feel at home because it feels like home for us too. The best TV shows of 2022 are the ones that will make you laugh, cry, and think about life in new ways. These shows will make you question your behavior and wonder what it would be like if you lived in a different world. These are the shows that will change the way you see yourself and your world.
The world has become entirely different in the last ten years, and we will see a lot more change in the next ten years. What people watch on television, how they interact with each other, and even how they see themselves as individuals are all factors that will influence what's popular in the entertainment industry in the future.
These shows will inspire you to be a better person, to try harder, and to never give up on your dreams. They'll also remind you that sometimes it's okay just to sit back and enjoy some good clean fun with no strings attached—and they'll help keep things light when things get too heavy. This list is full of fun surprises—shows that might not have been on your radar yet but could easily become favorites before long. So check out our picks for the best TV shows of 2022!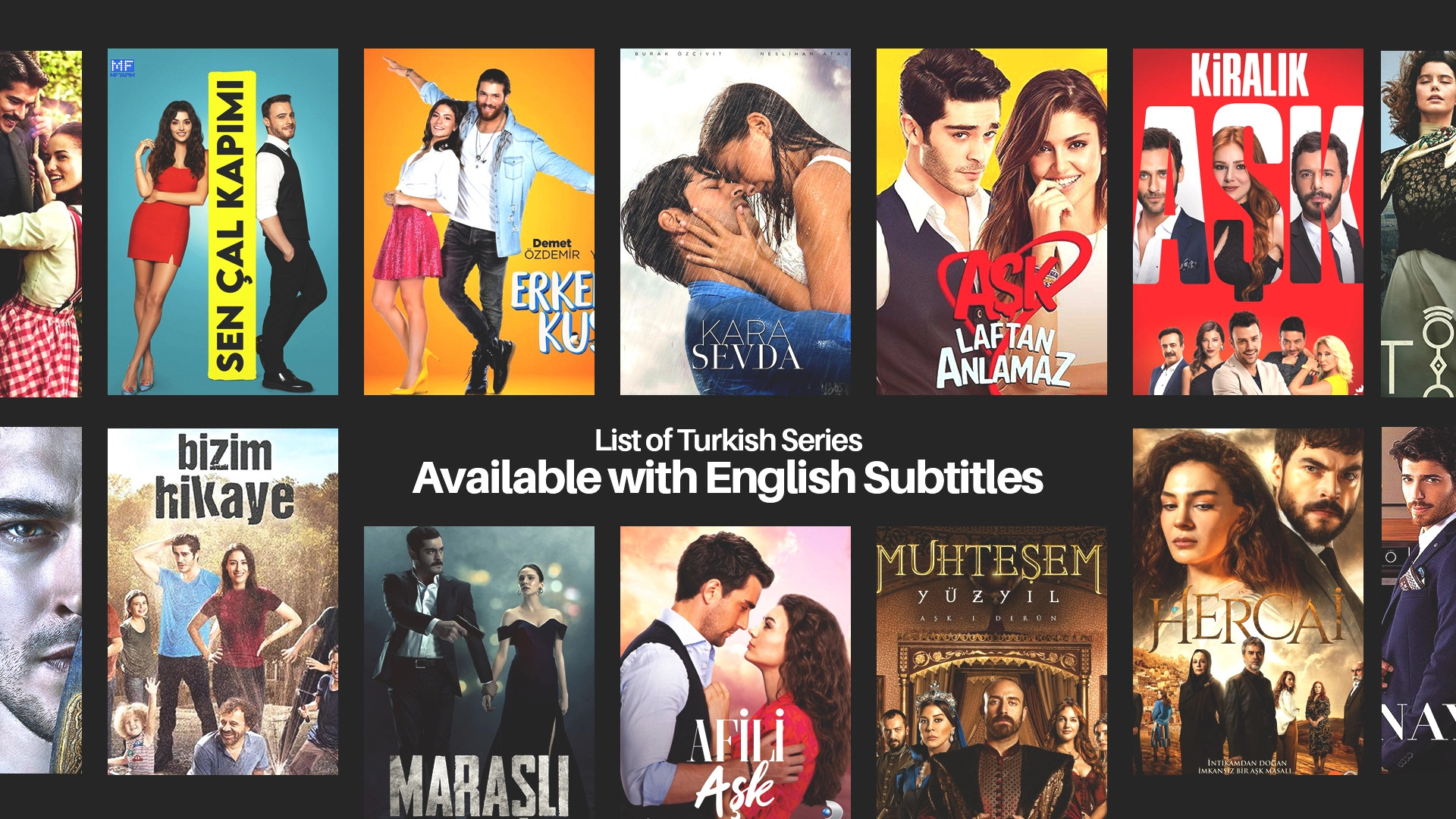 Barry 
The stakes are raised in Barry's third season. Season 3 picks back up full steam after the events of Season 2, which ended with Gene's admission that Barry was responsible for killing Officer Janice Moss, bringing Gene and Barry into the most dangerous of situations. Without giving anything away, this new season of Barry has a higher emotional stake than before. However, the return of Noho Hank to our screens is by far the greatest thing to have happened.
The Bear
Who knew that a program guaranteed to cause tension would become a significant success in 2022? It's not always easy to predict what will happen on FX's The Bear, a drama set in the world of restaurants that displays a certain amount of nerve. This is the narrative of Carmy, a chef who has won the James Beard Award and returns to his hometown of Chicago to save the family sandwich restaurant after his brother has committed suicide. It's a raw and furious family drama about pain and addiction that you shouldn't miss.
Heartstopper
For its next coming-of-age narrative, Netflix eschews the elitism of premium television in favor of what seems to be the current trend: a simple yet touching story. In this British series, our protagonist is a homosexual youngster who attends an all-male boarding school. He finds a friend in the rugby team's captain and begins to wonder whether they are more similar than he realized. For extra credit, one of the character's moms is played by Olivia Colman, and she is the highlight of every sequence she is in.
Never Before In My Life
In Season 3 of Mindy Kaling's charming coming-of-age comedy, nerdy Devi unexpectedly finds herself in a position of power when she starts dating the popular player of her dreams. But like so many other youngsters, she'll have to face the harsh fact that life doesn't always measure up to our ideals. Even after three seasons, Never Have I Ever is a sweet treat of a romance drama, but Devi's family keeps us going back for more. The Vishwakumar family is still struggling with the death of Devi's father and with arguments between the younger and older generations concerning marriage, children, and inheritance. You can trust us when we say that this show will make you laugh, weep, and wish you had the words of wisdom from Devi's mom stitched on a pillow.
We Own This City
David Simon has brought Baltimore with him during his comeback to HBO. It's a shame the original material hasn't vastly improved since his masterwork, The Wire. The bright side is that we now have an outstanding limited series on the terrible Gun Trace Task Force of the Baltimore Police Department. It has all the makings of a character study by Simon in his Baltimore series, what with all the graft and concerns. Jon Bernthal,  Josh Charles, and Jamie Hector provide stellar performances in a film that will undoubtedly go down as one of Simon's best.
What We Do in the Shadows
The fourth season of FX's mockumentary series about the supernatural is here, and the vampires from Staten Island are better than ever. After the Season Three finale dispersed the characters to the four winds, Season Four gathers them back together behind three illogical plans: Nadja's ambition to create a vampire club (red sprinklers! ), Laszlo's journey as a hurried dad to infant Colin Robinson, and Nandor's resolve to locate his 38th bride. Everything is just as brazen and raunchy as before, with the characters developing in unexpected ways.
Minx
Does Minx sometimes resort to clichés? Sure. The feature film starring Ophelia Lovibond and Jake Johnson set in Porn Valley on HBO Max still has its allure. The latter portrays a writer in the 1970s who dreams of launching her feminist magazine. She has to rely on the former to support herself as an author. But here's the rub: It's safe to say that he rules the smut mag. Things go from bad to hilarious after that.
The Rings of Power
Whether you think Rings of Power is excellent TV or terrible TV, it will always be a significant event on the small screen this year. We saw an advanced screening, and Esquire agrees wholeheartedly: this is terrific television. Great television. This massive Lord of the Rings prequel takes place thousands of years before the events of the original trilogy, during the Second Age, a period of prosperity, conflict, and discovery. Rings of Power is engaging, aesthetically magnificent, and fittingly legendary; it was developed with great care by a crew that admires Tolkien. Let your mind wander in Middle-earth.
Upload
The time between the initial and second seasons of Upload was ridiculously long. (This is how the world's premieres of pandemics will go.) The afterlife science fiction series is as exciting and original as it was in Season One. All the laughs are there in the new episodes, but there's also a tale about how the wealth gap in the Upload world affects individuals long after they've left.
Pachinko
Apple TV+ has recognized a winner in the book with the identical name,, and has cast Youn Yuh-Jung, winner of an Academy Award, to star in the adaptation. Pachinko is a highlight of the recent rise in high-quality Korean-language shows accessible to American audiences.
Star Trek "Strange New Worlds"
Amidst the current burst of Star Trek content from Paramount+, Strange New Worlds stands out as the finest Trek trip in decades. Christopher Pike, who served as captain of the Enterprise before James T. Kirk, is the focus of this return to the episodic narrative style of the original series. There's no steep learning curve, so you can still enjoy this even if you're not a Trek fan. Strange New Worlds is a storyline that is uplifting, exciting, and gloriously retro. Each episode combines a top-notch socially constructed story with a few excellent, tidy, spacefaring enjoyable.
The Girl From Plainville 
Hulu's The Girl From Plainville is a warped take on the tragic tale of Conrad Roy and Michelle Carter under the same name. Following the real-life messages that pushed Carter's partner to take his own life, the series, starring Colton Ryan and Elle Fanning, aims to get inside Carter's thoughts.
Bridgerton
It's natural to worry that a breakthrough hit's second season would be less successful than the first. Season 2 of Bridgerton dispelled fears that its future could be jeopardized. Although the enemies-to-lovers plotline resulted in less scorching sex and more slow-burning chemistry in the sequel, the two were nonetheless sizzling hot. The love protagonists of the show reached new emotional depths, being pulled to one another not only by physical attraction but also by their shared experiences of loss, responsibility, and selflessness. Season three cannot come soon enough.
Dropout
It's time to put on your turtleneck; we have money to invest. The Dropout, available on Hulu, is the first fictitious project to represent Elizabeth Holmes's ascent and collapse. Holmes is known for duping several high-profile investors into betting on her "innovative" medical enterprise. The only catch is that the business that claimed to be capable to analyze a patient's health with only a pinprick of blood turned out to be incapable of doing so. Amanda Seyfried does a fantastic job as Holmes, balancing the steely determination of a frantic entrepreneur with the naiveté of a teenage woman who thinks she can do it all.
Under the Banner of Heaven
Dustin Lance Black's Under the Banner of Heaven, based in part on Jon Krakauer's book of the same name, is a horrifying examination of religious criminality, fanaticism, and tests of faith that comes after the horrible murders of Brenda and Erica Lafferty. Mormon detective Jeb Pyre, portrayed by Andrew Garfield, is tasked with solving the crime. What he finds at first turns out to be an "onion of a mystery," with ever-more-unsettling layers peeled back as he investigates the radical edges of his religion.
Abbott Elementary
Abbott Elementary appears every time someone proclaims that network television is doomed. Creator (and performer) Quinta Brunson's half-hour comedy isn't redefining the genre. Instead, it opts for simplicity, which has helped it rise to the ranks of one of the best comedic feel-good shows in recent memory. The story revolves around a group of Philadelphia elementary school teachers struggling to make ends meet on the meager salaries the government provides them. They are hampered at every point by the genuinely bad principal (Janelle James, who plays this role well).
Winning Time: The Rise of the Lakers Dynasty
If you accept this program for what it is, Adam McKay, you will agree with us that it is appropriate to be shown here. The miniseries amps up the 1980s golden age of Los Angeles and the meteoric ascent of Dr. Jerry Buss, the Lakers, and Magic Johnson. One of the most exciting sports miniseries in recent memory is produced as a consequence. (The ensemble is awe-inspiring, including Jason Clarke, John C. Reilly, Gaby Hoffman, and Quincy Isaiah.)
Severance
Severance is the only TV show that seems like it was made to capture the dreamlike atmosphere of the year 2022. The show follows a workplace where employees are required to physically separate their work and personal memories upon departure and arrival (sounds like a great business strategy, doesn't it?), in addition to exploring the various ways in which we divide ourselves, especially those that won't stay put.
Somebody Somewhere
Trying to put Someone, Somewhere into words is challenging. It's a little like watching a tale and seeing an experience. Bridgett Everett impresses in the role of a lady struggling to find acceptance and grace after an overwhelming loss. The show is genuine and courageous, combining elements of humor and drama and being much too true for anybody who has ever wanted to leave their community. The series gets an extra point for having Jeff Hiller as a breakout character.
Euphoria
Euphoria's triumphant, albeit somewhat taxing, comeback after a lengthy break proves the show isn't a one-season wonder. The Sam Levinson series picked up right where it left off following Rue's relapse in the first season. It has been moving at a dizzying speed, with Sydney Sweeney's performance in particular. In the lobby, do you want dickheads? It's here for this year. Do you want to get sick in a hot tub? Yes, I picked up on it as well. Then there was the question, "how long have you been banging Nate Jacobs?" that echoed throughout the globe. We won't even discuss the play.
As We See It
What gall you have, Jason Katims. This new series, which launched on Amazon early this year and was created by the same person responsible for Parenthood and Friday Night Lights, follows three autistic young people as they navigate the universe with the assistance of their support person, who Sosie Bacon portrays. The show cares about its characters and isn't afraid to open people's eyes to the realities of autism spectrum disorder. In all three roles, autistic actors are performing, which drives home the point perfectly.
Pam and Tommy
Pam and Tommy are attractive for many reasons. I'm referring to the computer-generated male organ. The show's focus on a stolen sex video gives it an exploitative and unsavory air. But dammit, if Lily James and Sebastian Stan don't give their best as the title characters, bringing back the age of 90s sensationalism and the scandal that characterized the next 30 years.
Ozark
Miniseries, new programs, and the rare long-running favorite appear on many "best of" lists, but maintaining the quality of a show across several seasons is challenging. This is what sets Ozark apart from other places. The show, which stars Jason Bateman, Laura Linney, and the unparalleled Julia Garner, is now airing its fourth season, and it has never stopped surprising viewers with excellent entertainment.
1883
The Yellowstone scene was the catalyst for Taylor Sheridan's television career, but 1883 is where the deepest depths of the Taylor Sheridan world can be found. In the first series, we follow the Dutton family on their westward journey to their old homestead, a place that will become familiar to those who have seen the first series. I think this show is excellent, primarily due to Faith Hill, Tim McGraw, Isabel May, and Sam Elliott's outstanding work, but there is also more to it.
Conclusion
As we look forward to 2022, we can be sure that it will be an excellent year for TV as it was already in 2020. It's essential to keep up with all the new shows on TV, this is why you might want to check out our list of top shows of 2022 if you want to keep up with what's coming up on TV. Having done the work for you and compiled this list based on our opinions and our community's feedback, we have done the hard work for you.
There are a lot of shows on TV that aren't included in this list, and we aren't implying that the shows that aren't on this list are any less good. As there are so many shows on TV (because there are so many), it probably won't be possible for us to watch every single one of them. It is, however, worth trying any of these listed here if they appeal to you. You won't be disappointed with what you find here.