The Mother Everlasting love for her Daughter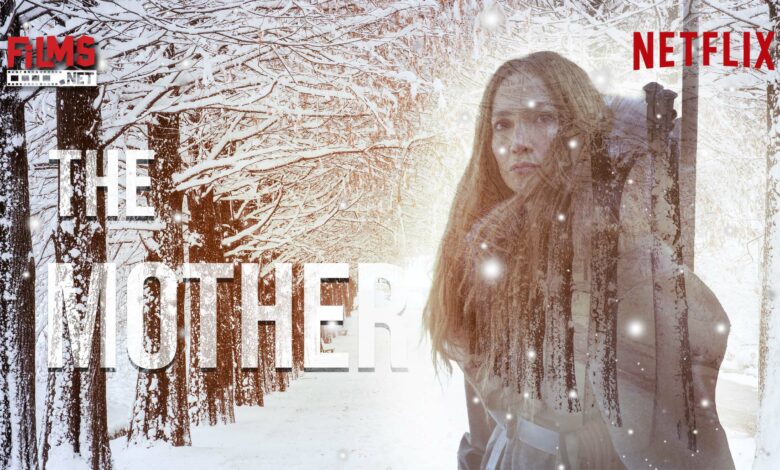 The Mother  
Are you ready, folks? For a movie that can give you an emotional rollercoaster. However, from the title of the movie, you can understand. That the film holds the storyline of mother-daughter love, the Mother is a beautiful movie. However, that not only shows the Mother's love for his daughter. It's a fact that a mother protects her child no matter what happens.
Moreover, it's not wrong to say that a mother's love for his daughter can" not be described in simple words. The Mother shows how he protects her child till his last breath. No matter how many mistakes she has made in the past. But the Mother tries to protect her daughter from every danger.
This movie shows them even giving away their daughter to someone else. Also comes the protection of the daughter. Although she misses her, his Safety is everything. Moreover, making him live a peaceful life is the most important for her life. The movie portrays that only the purpose of his life is to protect her daughter's life while he ghosted herself. 
In this piece of writing, you will get to know about the most attention-gaining love story. That's not an ordinary love story. It's The Love of the Mother for his daughter. This movie shows how a mother loves his daughter unconditionally. Moreover, the Mother movie has cast one of the most talented and famous actors and singers of all time," Jenifer Lopez. Keep on reading to get more details about the movie.
The Mother-Daughter Love
The movie's story begins by showing the main character Jennifer Lopez as an FBI agent. The film shows that she never wanted astable and boring life for herself. So, that is why she used to become an FBI agent. She does everything to become one of the most renowned FBI agents. However, she was on admission while she was pregnant.
Moreover, she completed her mission. Jennifer Lopez loses to save the task during the mission as she gets stabbed below her belly. As she was pregnant. She got really worried about what would happen to her baby. However, the rescue team comes and saves her. She gives birth to a beautiful daughter. But simultaneously, she experiences the most beautiful gift of her life. 
However, the FBI agents ask her to resign as she fails to complete the mission. Moreover, she suggests that she wants to save her daughter. However, she needs to disappear. Plus, she has to give her daughter to foster. The Foaster will give her daughter to a noble family. At first, she is not ready to make this decision.
As she says to the FBI agent, do you think so? That is not able to save my daughter. But the FBI agent makes her understand. How much can it cause danger to the life of her daughter? After thinking a lot. She goes to another agent. Who is the most trustworthy agent? Who works with him as well, and he seems to be more than a coworker.
He was in the same hospital which was. As he also gets hurt during the completion of the mission. The Mother movie shows how the main character, Jennifer Lopez makes promises to her daughter.
The Three Promises for her daughter's Safety
 Moreover, before giving away her daughter. She takes three promises from his coworker's agent. The first promise she assumes is from his coworker's agent. She is given to a noble family, and her second promise is to lead a dignified, stable and boring life. Not a life like his Mother, which was full of adventures, murders and being emotionless.  
Additionally, the third promise she makes is that she must ensure her daughter is safe. She asks his coworker's agent to ensure she receives her pictures every birthday. Plus, making sure that she is living a dignified life. After saying this, her coworker takes the oath to fulfil his promises till his last breath.
After making all these promises, the Mother gives away her daughter. Moreover, his coworker leaves her in the middle of Alaska. Where she lives alone, however, she haunts wolves to feed herself. Plus, she is practicing her skills to keep up with her shooting kills. Moreover, she waited every year to ensure her daughter was safe and secure.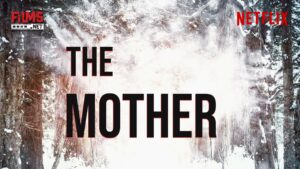 The danger finally comes.
However, the man gives him the birthday box everywhere she receives it. But she comes to know that it's not the birthday box. But it holds hints that show her that their daughter will be in danger after receiving the package. She immediately leaves where her daughter Zoe is living with her parents. 
Moreover, the movie Mother shows that one day Zoe is playing with her friend while her Mother is by her side as she keeps strict eyes on his daughter. She was also present there with guns and already. After some time, she observes a man sitting on the bench with a tattoo on his neck. Jennifer Lopez recognized him. She immediately feels like her daughter Zoe is in danger.
She loads her guns and marks towards him. After that, she suddenly sees a van coming towards the park. The Van was here to kidnap Zoe. When Jennifer Lopez considers that, she immediately shoots the man with the tattoo. However, the several men come out of the man to kidnap Zoe. The Mother tries hard to save her. But chaos is created, and Zoe gets kidnapped. 
How the Mother saves her daughter
When Zoe gets kidnapped, here the major mission of the Mother begins. She calls every loyal person to her to help save her daughter. She calls her coworker, whom he asks to promise he will ensure her daughter's Safety. Jennifer Lopez begins her mission to save her.

However, he kills every other person involved in her daughter's kidnapping scene. She finally reaches where her daughter is kept after killing all the protectors of the kidnapper. He rescued her daughter Zoe. After she takes her to his coworker, he says she lets go now. But the Mother replies the last danger is still left.

Moreover, she discovers that his father is the kidnapper. They exchange some dialogues. The man who is the birth father of Zoe tries to kill Jennifer Lopez. But being so skilful, she escapes her daughter. Moreover, he kills the last danger to Zoe's Safety. After that, Zoe spends some time with her birth Mother in Alaska. When she learns her Mother's skills, they exchange some inspirational words.

When the mother's skill saves Zoe from her guardian parents, Zoe learns that Jennifer Lopez is her birth Mother. That creates emotional chaos between them. But in one letter, she explains that that's the only way. That she can show her love towards her. By keeping her away.

Moreover, she made Zoe explain that she loves her a lot. That's why she made this harsh decision. Zoe follows her normal life after that. 
The Cast of the Movie 
In this thrilling action film, Jennifer Lopez plays a formidable Mother's role at the story's center. While Lopez is widely recognized for her charismatic performances in romantic comedies such as "Marry Me," "The Wedding Planner," and "Maid in Manhattan," she is no stranger to the action genre. Having previously showcased her talent in action-packed thrillers like "Anaconda," "Out of Sight," "Enough," and "Parker," as well as her role in the gripping cop drama series "Shades of Blue," Lopez proves her versatility once again—even her most recent film, "Shotgun Wedding," expertly blended action and comedy elements.

The talented rising star, Lucy Paez, portrays the daughter of Lopez's character. Although relatively new to the industry, Paez has already made an impact with her notable performances in "The Exorcism of Carmen Farias" and an uncredited role in "Barb and Star Go to Vista Del Mar," showcasing her promising potential. Additionally, Paez starred in the captivating film "Silencio."

Joining the cast are esteemed actors Joseph Fiennes, known for his memorable role in "Shakespeare in Love," Omari Hardwick, who captivated audiences in "Army of the Dead," Paul Raci, celebrated for his powerful performance in "Sound of Metal," and Gael Garcia Bernal, who brings his remarkable talent to the screen in the upcoming film "Werewolf by Night." Together, this ensemble cast promises an electrifying cinematic experience that will keep audiences on the edge of their seats.
The Crux
The Mother," directed by Niki Caro, showcases her exceptional talent behind the camera. Caro first gained recognition with the critically acclaimed film "Whale Rider," for which she received a BAFTA Children's Award. Since then, she has helmed notable projects like "North Country," "McFarland, USA," "The Zookeeper's Wife," and the live-action adaptation of "Mulan."
While "The Mother" may have received a lukewarm reception from critics, earning a 42% "Rotten" score on Rotten Tomatoes, regular viewers who have watched the movie thoroughly enjoy it, giving it a positive review of 89% on the same platform. It seems that audiences, at least, are finding it to be an enjoyable experience.
Running for an hour and 55 minutes, "The Mother" offers an immersive cinematic journey within its runtime. The movie carries an R rating in the US, indicating that it contains violence, some language, and brief drug use, adding an extra layer of intensity to the story.
To watch "The Mother," you'll need a Netflix subscription since it is exclusively available on the streaming platform. The good news is that Netflix is widely accessible and offers various subscription options to cater to different preferences.