The Review-The Girl With No Number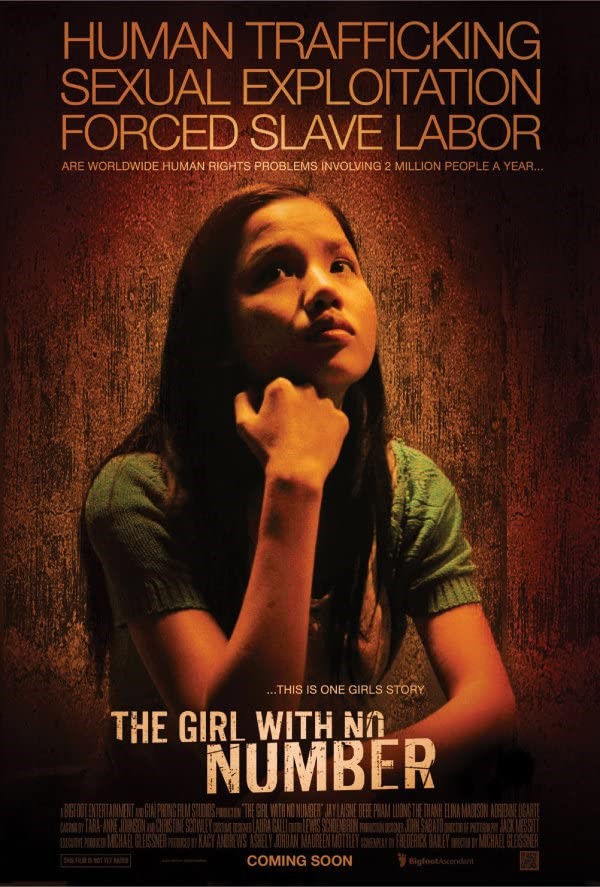 Release Date:
It was planned to release The Girl With No Number in 2011.
The Production Team:
Director: Michael Gleissner
Writer: Manh Tuan Nguyen and Frederick Bailey
Screenplay: Frederick Bailey
"The Girl With No Number" Main Cast:
Bebe Pham as Phuong Ly
Jay Laisne as Mitch Mallory
Elina Madison as Connie Mallory
Adrienne Ugarte as Anna Mallory
Luong The Thanh as Tran Hieu
Nguyen Thi Cieu Xuan as Kim Ngan
Kersten Hui as Mr. Chin
Clint Jung as Vu
Lori Blackburn as Marta
Sue Winchester as Detective Reese
Les Wolf as Detective Joplin
David Sigmund as American #1
Alexander Schottky as American #2
Christian J. Meoli as Mr. Johnson
Greg Curda as Dr. Withers
Sunny Doench as Nancy Wilson
Nguyen Duc Trung as Duc
Kim Tuyen as Girl #8


Review Of The Outstanding Film, The Girl With No Number

Do you want to see "The girl with no number"? It's a dramatic film starring Bebe Pham that was released in 2011. The film's story centers on a young girl who is a victim of human trafficking. The film addresses the difficulties of growing up in a poor household, the effects of a disadvantaged upbringing, and how communities may either aid or hinder those suffering.

What comes to mind when you think of a movie about two people falling in love? Perhaps the hero and heroine share a passionate kiss in front of a stunning sunset, or perhaps they are dancing together at a posh gala. Or maybe they are just reminiscing about how much they love one another while swinging on a porch swing together in the middle of nowhere.

But if you want to see something completely different from that—something more genuine than. The romanticized tales we see on the big screen—then you should watch "The Girl with No Number."

In addition to all of this, it covers issues such as drug misuse, mental illness, and the illegal trafficking of people. Many people are oblivious that something like this occurs anywhere, let alone locally or globally.

The Film Review

When the story begins, the main character has just been kidnap and sold into slavery to be used as a sex slave. The cast did incredible work, and the plot holds your attention from beginning to end. The story is about love and loss, and it will make you want to give your loved ones an extra tight hug tonight. It is a story that will break your heart.

This movie was good because it showed that even though things may appear to be perfect on the outside or inside at times. There may still be something going on behind the scenes that we don't know about until it hits us right in the face. This movie was good because it showed that even though things may appear to be perfect on the outside or even inside at times.

Problems That This Film Addresses

The film addresses the primary problems that often produce environments in which young women are susceptible:

Becoming victims of human trafficking
Poverty,
A lack of education and opportunities,
Prejudice against minorities and other disadvantaged groups,
Wars
Natural catastrophes that compel people to evacuate their homes

All of these are often the causes of these concerns. In many instances, these problems can be traced back to the beginning. The fact that young women are more susceptible to exploitation than young men is another theme explore in the film.

Great Job Done By The Director

By using actual stories from real people who have experienced circumstances similar to the ones, the characters in the film have, the producers depict the awful realities of human trafficking through a dramatized narrative.

This movie does not shy away from displaying violence against women, nor does it try to create reasons for why it occurs. Neither of these things is done in an attempt to justify the violence. Instead, it gives us a look into the life of Phuong Ly, played by Beebe Pham, who meets and falls in love with an attractive guy called Mitch.
Bebe Pham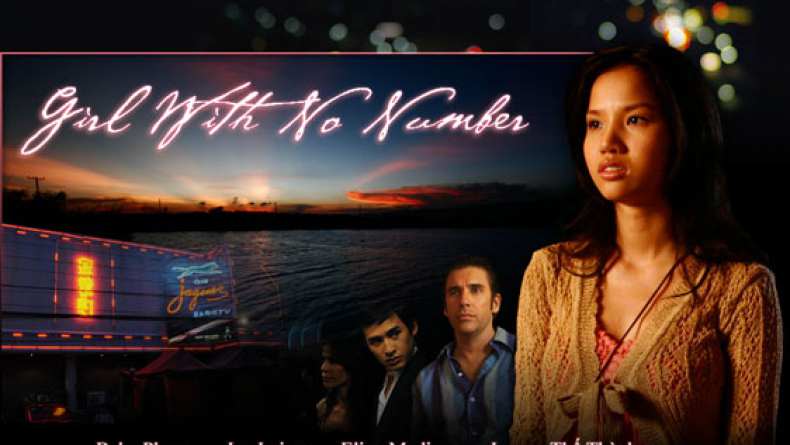 She believes she has finally found her true love, but then she learns she has been sold as a sex slave. This movie is intense from the very beginning to the very end. This film's writing and acting are excellent, and the tale will captivate you from beginning to end. The theater setting is the best way to experience it.
Beebe Pham presents the narrative of a little girl in the film The Girl With No Number, who has been deprive of her name and identity. She is a victim of human trafficking and is being held hostage by a guy forcing her to do horrible acts for him. The story of this girl is told via the lens of the film as she navigates the treacherous environment in which she lives.
Thanks to The Girl With No Number, you will go to places you have never been before and see things in a manner you have never seen before. Bebe Pham's ability to bring us into a world and let us view things from a new perspective draws us in and causes us to get immersed in that world. She is one of my favorite actors since her movies manage to be approachable and distinctive compared to everything else that is now available.
Storyline
Phuong Ly is a beautiful lady who cannot provide for her family in Vietnam due to her lack of financial resources. As a result, she concluded that the only option for her to change her situation was to leave Vietnam and find employment elsewhere. She decides to hit the road and finally finds herself in Ho Chi Minh City, where she meets Mitch for the first time. He is a wealthy man now looking for a new woman to share his life with.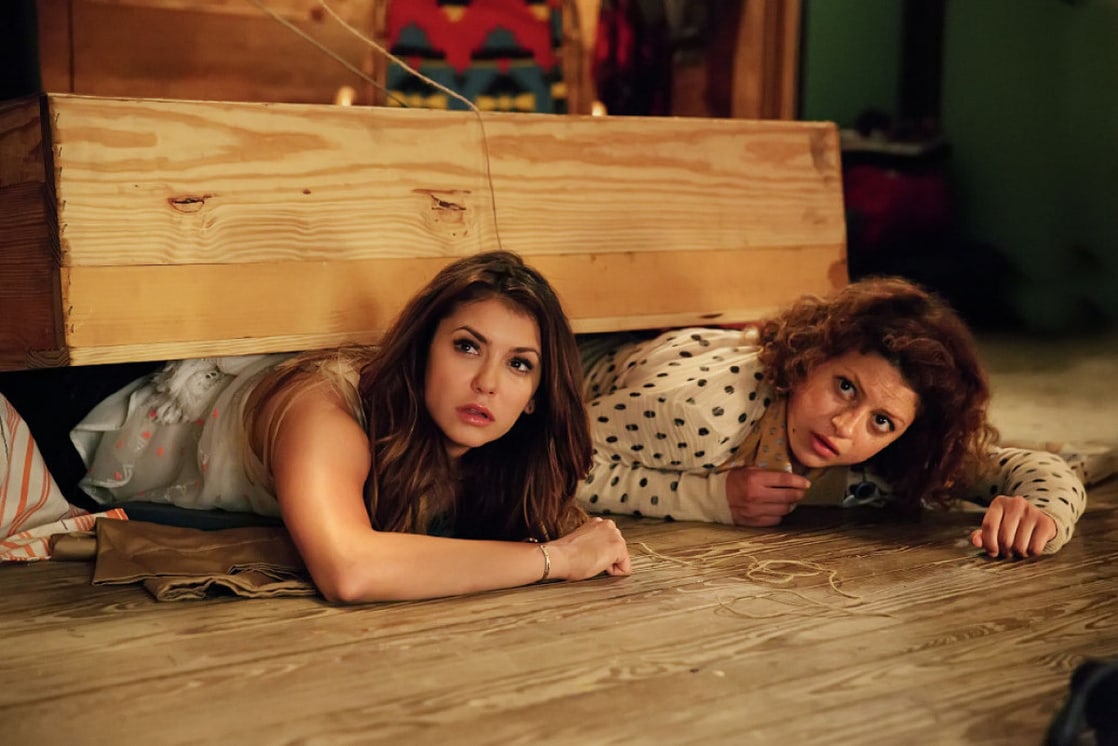 When she meets a guy who tells her he will take care of her family if she marries him, she readily agrees to the arrangement, only to discover that what he promised is far different from what he did for her family. She finally makes it to America, only to discover that she is a human slave with no means to escape her situation. Because of her autistic niece's special demands, she and her husband are looking for someone to take care of her while at work.
Phuong Ly
Phuong Ly gives birth to the daughter and raises her as her own, but as the two of them get more intimate. She realizes that there are a great number of ways to love and be love. When you are shut off from the outside world by someone who claims ownership over your body.
This movie is about how we use our bodies as currency to survive: whether through sex or labor, or even just affection, we all sell ourselves at some point to get what we need out of life. Whether it's through sex, labor, or even affection, this movie is about how we do it. On the other hand, these things don't always come out the way we envisioned them, and occasionally they cost us more than we had initially anticipated.
The movie takes a frank and uncompromising look at contemporary slavery and its repercussions on the victims and the people who commit the crime. It manages to be incredibly moving even though it deals with a sensitive topic: we watch as Phuong Ly develops from a naïve young woman into someone who has suffered an incredible loss (both personally and materially) but who has also maintained enough strength to fight back against those who seek only to profit off their bodies and labor without regard for their humanity or dignity.
Abusive Relationship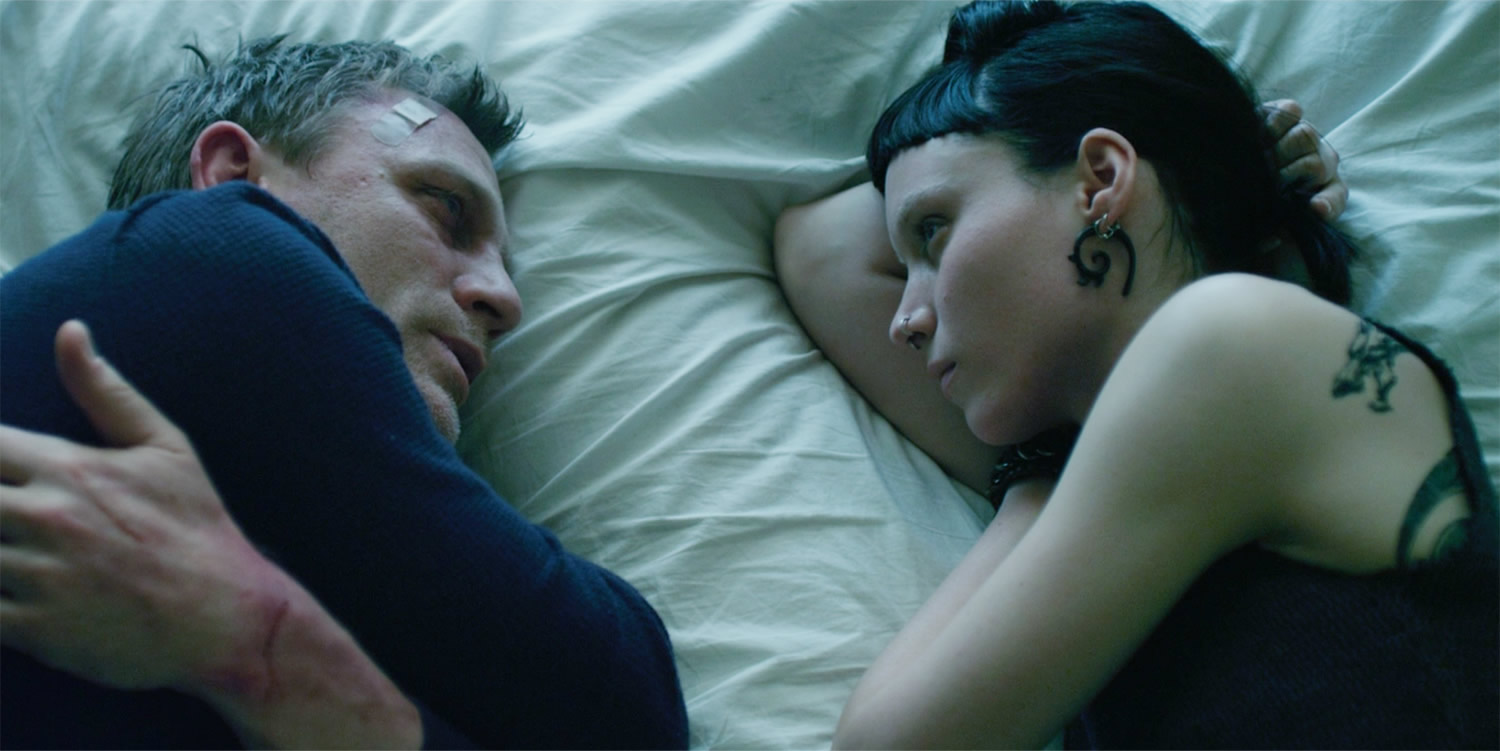 Everyone who has been in an abusive relationship or knows someone who has should see this movie. It will be beneficial. It is essential to remember that not all forms of abuse take the same form and that anybody, even attractive women with affluent dads who believe they have nothing to worry about in life, may be a victim of abuse. This film demonstrates how far some individuals are willing to go to maintain their power, even if it means sacrificing themselves.
Mitch persuades Phuong Ly to marry him by assuring her that he will send money to Vietnam regularly. The two of them will be able to leave the country together if they have children. However, as soon as Mitch and Phuong Ly are wed and have move into his residence in the United States. He starts to instantly abuse her by hitting her with various things.
This continues until she leaves him. He subjected her to emotional and sexual abuse simultaneously. He used her almost exclusively as a sex object. After some time, Phuong's conditions start to improve, and things start to seem more hopeful until her ex-lover locates and rescues her.
Conclusion
Even though I won't be giving anything away, I will tell you that as you see the events of this drama develop. You will weep, and then you will cry some more. Beebe Pham is a storyteller of the highest rated caliber. She has produced something genuinely remarkable here. After watching only a few minutes of The Girl with No Number, it is clear that this will be remember for a very long time.
When you take part in it for yourself, you'll understand what I mean when I say it's a masterpiece in every sense of the term. The scenario told in the movie is compelling because it demonstrates how the system operates. Phuong Ly cannot escape the vicious cycle of abuse she has been subject to.
She can only hold on to the hope that someday things will be different. But given her social standing and the culture of Vietnam, in which males see women as property, this is very improbable.

All she can do is hope. The message of this movie is that if another person is mistreating you or a loved one. You need to stand up for your rights and fight for them since there isn't much aid available until you leave your home entirely.