Review of Doctor Strange in the Multiverse of Madness (2022)
Review of Doctor Strange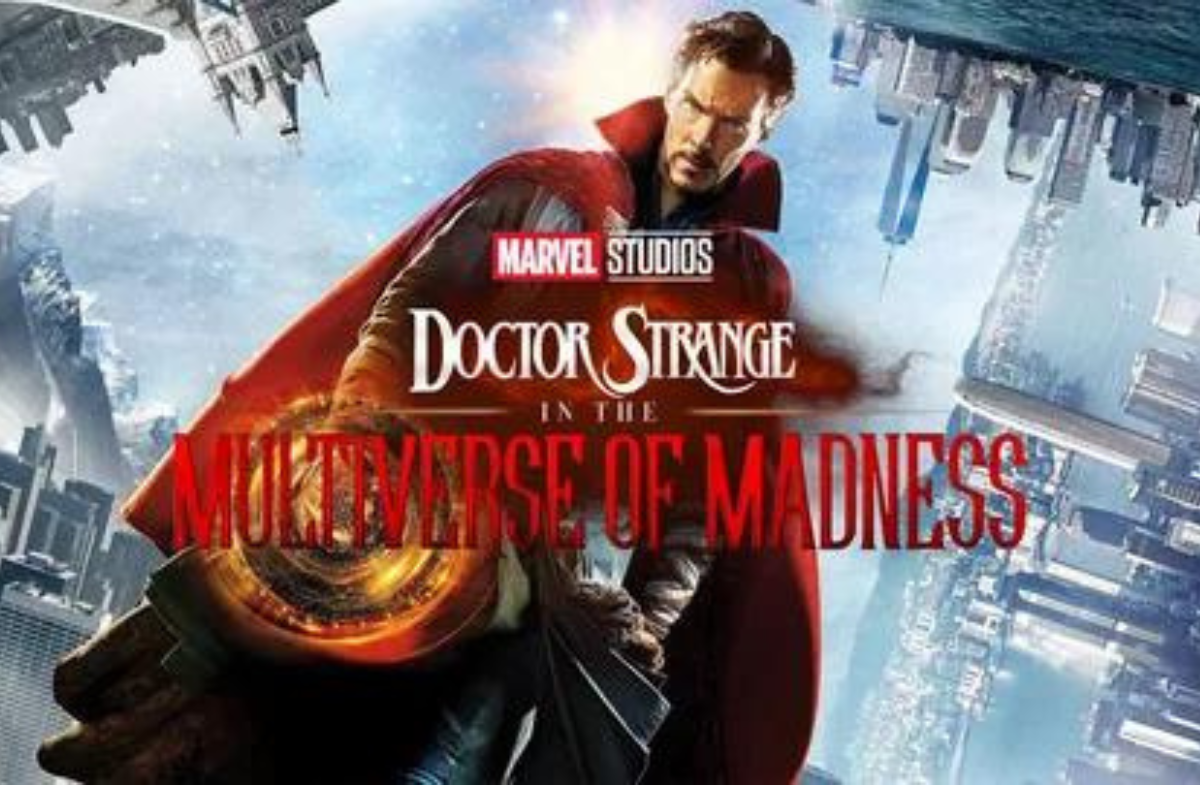 It's the multiverse era of marvel, and Doctor Strange's sequel could not have had a better title than Doctor strange in the multiverse of Madness. It fully delivers pulp-fiction excitement to the audience.
Preview of Doctor Strange in the multiverse of Madness
Produced by: Marvel studio
Directed by: Sam Raimi
Cast:
Benedict Cumberbatch as doctor strange
Elizabeth Olsen
Chiwetel Ejiofor
Benedict Wong
Xochitl Gomez
Release Date: 6
th
may 2022
The astonishing visual effects of the first Doctor Strange released in 2016. It was the origin story of an arrogant white man who humbles throughout the way to defeat the villain. Although part two has a different story, it further develops the character of Benedict Cumberbatch as Doctor Strange in the marvel universe and connects the evolving multiverse theory.
Doctor Strange
The movie is a sequel to Doctor Strange, which has a slight connection. It's the continuation of Strange adventures in the "Avenger Endgame" and "Spider-Man No Way Home." Honestly, to marvel fans, most of it seemed like a sequel to "Wanda Vision," the show by the marvel cinematic universe. And for many Sam Raimi fans, it's a clear depiction of how eminent his direction is.
His direction with the movie's incredible CGI has made the story absorbing and remarkable. 
We will be sharing the story review of Doctor Strange in the multiverse of Madness, keeping limited spoilers, so if you plan to watch it later, the spice must stay.
The Story of Doctor Strange in the multiverse of Madness
The movie begins with Stephen Doctor Strange (Benedict Cumberbatch), a premier neurosurgeon of New York. Who has transferred into a master of mystic Arts attending the wedding of Christine Palmer (Rachel McAdams). He realizes if he hadn't been so imperious, Christine might have been by him instead. But all of a sudden, duty calls out, and we find out a girl call America Chavez, play by Xochitl Gomez, is being chase by a One-eyed octopus monster on the street of Manhattan. Strange proceeds to save her and the people around the area.
After a peculiar engaging fight scene, America informs Strange and his fellow sorcerer Wong (Benedict Wong) that she is from a different universe. She also has the power to hop between the multiverses, which is why the monster is behind her. It wished to steal America's ability to control all the reality there. However, America needs a proper hold over her superpowers.
And the only way to stop the demon and help her is to find the most powerful spell book. Strange suggests Wanda Maximoff, Who might be of some help from the Avengers. Later, Strange finds out that she is causing harm to America and chasing her to attain her own goals. Then the film is set around her chase behind America to get into a universe where she can live with her kids (Reference to Wanda Vision), and Doctor Strange sides America against Wanda.
What's next for Doctor Strange and the team?
The movie has opened up space for possibilities and many new ventures that could be assumed to occur in the later Marvel movies. In part one of "Multiverse of Madness," we see Strange and America flying through alternative universes, one of which was animate and the other made of paint. It made a lot of marvel comic fans like me excite about what's yet to come. With Raimi's direction, it almost felt like marvel was about to make something exceptional like "Spider-man: Into the spider-verse," but it's not far. Just Imagine that!
Unfortunately, you can only imagine it as the movie push back against many of its potential possibilities that could have been at places. It was as if the marvel universe wanted to set up the base for its adventures ahead by the story of Doctor Strange.
CGI actions
It's a full pact story with plenty of CGI actions that will succeed in getting your interest. The movie is only for devoted Marvel fans. As you'll find, it is primarily a continuation of the Disney+ television series Wanda vision and what If…? As the movie develops, you will realize it could just have been another television series; slowly. The film becomes slower and more emotional, presenting one fine piece directed by Sam Raimi.
The credit also goes to the screenwriter, Michael Waldron, who has design together a masterpiece that is complicated mainly yet full of comprehensible and exciting plots. He has balance out to provide characters like McAdams and Wong to develop their place significantly and create more impact than they had in the last part of Doctor Strange. He has also develop the story in a way that unhides other big surprises that the studio was quiet to answer.
But to the core, Multiverse of Madness leaves no clue to say it's a Raimi project. Just like when he made the Spider-Man Trilogy starring Tobey Maguire. Direct big screen movies like "The Evil Dead" trilogy and "Drag Me to Hell." It is undoubtedly seen in his direction that he never holds back from the cartoonish horror comedy. The multiverse of Madness had a lot of such touches as Raimi hasn't put out a movie since 2013. Felt like he put all the crazy ideas he was having from the past decade into this one piece.
Wrap-up
It's a good Marvel hit blockbuster that gets all the marks from marvel fans. Like many of marvel's creations, it requires the viewer to know about all the other marvel blockbusters to connect with the sequel. Still, it is a joyful independent cult movie that Raimi couldn't have nailed off without the marvel studio putting out the costs and laying the base.
Some critics have stated the cinema to be nonsense. They might have a point, but Doctor Strange in the Multiverse of Madness is entertaining.
Rotten Tomatoes
Rotten Tomatoes Review of Doctor Strange in the multiverse of Madness has a 74% score on the Tomatometer and an 85% Audience score.
Audience says, "Doctor Strange in the Multiverse of Madness delivers all the action and visual excitement you want in a Marvel movie while taking the franchise in a much darker direction" Source: https://www.rottentomatoes.com/m/doctor_strange_in_the_multiverse_of_madness
After all, the direction is only partially related to Raimi's enthusiasm for genre thrills when you find Dr. Strange and Wanda glimpse different realities to find out where. They are the happiest, to wonder if such will ever be a reality in their universe. Sam Raimi and his team have spelled magical spells to make this movie a masterpiece.