The Flash Movie, Cast, Trailer, Plot, and Review
DIRECTOR:
Andrés Muschietti
RELEASE DATE:
November 4, 2022
CAST:
Gal Gadot, Ray Fisher, Grant Gustin, Saoirse-Monica Jackson, Rudy Mancuso, Ron Livingston, Maribel Verdú, Kiersey Clemons, Sasha Calle, Ben Affleck, Michael Keaton, Ezra Miller.
PLOT:
Fans of DC Comics have been anticipating a solo The Flash film for some time. Ezra Miller had the chance to appear in David Ayer's Suicide Squad and Zack Snyder's Batman v Superman: Dawn of Justice and Justice League but plans for a standalone blockbuster have been constantly altered behind the scenes due to changes made in production. To put it another way, it's almost as if Barry Allen himself is responsible for the time travel.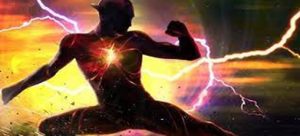 REVIEW:
The Flash movie has based on the "Flashpoint" plot, a popular crossover event in the comics in 2011. In the original story, Barry resolves to go back in time to stop his mother's murder. The Butterfly Effect/Chaos Theory outcomes in the future have changed despite the triumphant ending. Unfortunately, we don't know much about how the movie adaptation will vary or what sort of time travel shenanigans will include at this moment. Even so, we do know that the Dark Knight will have a significant part in the production, and not just one!