God's Time: A Movie Portraying Rehabilitation Journey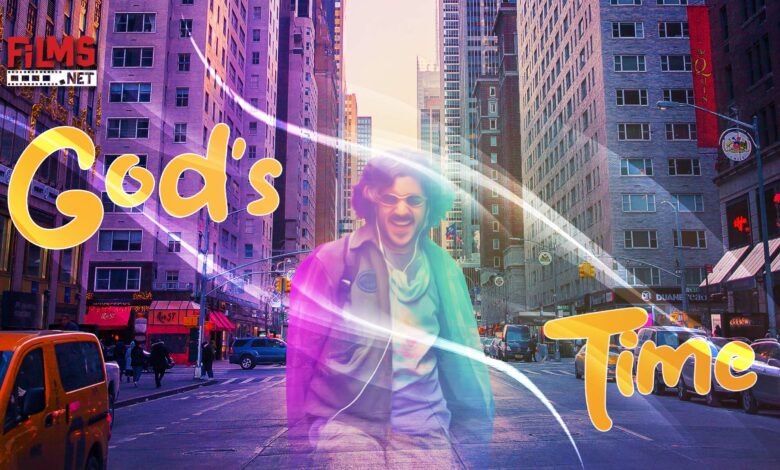 God's Time 
Are you ready, folks? For a movie. That shows how addiction can destroy a person's life. It's not wrong to say that today's generation faces the main issue of addiction. However, it does not matter what addiction a person can have. The Movie God" Time how a addiction can lead you to have many wounds. 
Moreover, many different types of addiction exist. The movie "God's Time" also shows one kind of addiction. Additionally, it will tell you how you can overcome your addictions.

However, it's a good movie to watch, especially for teenagers. You can easily get involved in addiction. No matter if it's the addiction to drugs or some other person. We often think addiction to drugs only exists. But unfortunately. There are many other addictions. People are not very aware of them. Just like some people can get obsessed with others. This destroys the life of the other person and the life of the next person.
In this piece of writing, through the story outline. You will get to know how a person can overcome an addiction. In the God's time movie you will also get to know staying during Rehabilitation center can impact your life and addiction. As the Movie God's time shows, the Rehabilitation center works, moreover, how craving drugs can make one person sometimes. To make the worst decision of their life.
Stay with us as this Movie is full of rich information about addiction and the life of the rehabilitation center.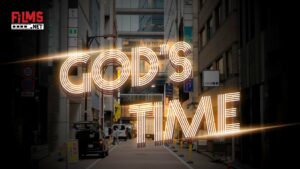 How two addicts Stop a Murder
The Movie gets more interesting when two addicts' friends think they can stop someone from committing a major sin. Taking the life of someone for a major sin, a person can engage in their life. Moreover, The God's Time movie not only shows how a person can overcome his addiction. The Movie gets interesting when two addicts' friends try to stop a murder.

Moreover, here is everything you need to know about how an addict in the "God Time" movie stops getting murdered. Indie films often break through into mainstream popularity. Such as the thought-provoking "Get Out," or become revered cult classics like "Donnie Darko." Indie flicks occasionally earn multiple awards. Just like the critically acclaimed "Parasite." Independent filmmakers exhibit a wide range of styles. Moreover, tackle diverse subjects, but one thing is certain. They excel at presenting controversial societal topics in fresh, gritty ways.

Few topics are as gritty and controversial as addiction. However, let's raise the stakes by focusing on two friends navigating their recovery journeys. To add an extra layer of intrigue. We'll delve into their experiences at recovery meetings. Plus, observing their interactions with fellow addicts. Let's take it up a notch by introducing the possibility of attempted murder. In his debut feature-length film, "God's Time." The writer and director Daniel Antebi fearlessly intertwine all these elements. Plus, skillfully blending humor with the sometimes untidy nature of life. Plus it creates a compelling cinematic experience.
The Storyline of the God's Time
Moreover, the story outline of the Movie will make it clear how they stop the murder. In this captivating film, we follow the intertwined lives of Dev and Luca. However, they are inseparable best friends on the challenging path of recovery from addiction. Together, they navigate the ups and downs of their journey. They are, moreover, finding solace and support in attending group meetings that aid their healing process. Within these meetings, they encounter Regina, a fellow recovering addict. However, their presence sparks a transformative shift in their friendship.

As Dev and Luca grow closer to Regina, their bond faces an unexpected test. They find themselves irresistibly drawn to her, captivated by her enigmatic allure, within the safe space of the group meetings. Regina weaves tales of an elaborate fantasy where she expresses her desire to exact revenge on her deranged ex-boyfriend. This provocative narrative resonates with Dev and Luca and ignites their curiosity and fascination.

Complicating matters further, Regina is unencumbered by any lingering romantic attachments from her and her tumultuous past relationship. This unique circumstance creates an enticing dynamic. She was additionally opening the door for unexpected romantic possibilities. Plus, it intensifies the emotional tension. Which opens the tension between Dev, Luca, and Regina.

In this intriguing film, "God's Time," friendship and love collide. Dev and Luca find themselves navigating uncharted territory. As they grapple with their desires and confront the complexities of their relationship with Regina. Moreover, the lines between loyalty, attraction, and the pursuit of personal happiness blur. Against the backdrop of addiction recovery, God's Time explores the human capacity for transformation. Plus, the fragility of bonds and the unpredictable nature of love.
How thinks to take a Turn in the Movie
However, during a particularly intense group meeting. However, Regina's discussion about her ex-boyfriend takes a disturbing turn. Her words carry an alarming weight, hinting at a level of seriousness. That Dev and Luca have not witnessed before. Suddenly, their world is thrown into a whirlwind of unexpected events. Plus, set against the backdrop of the pandemic era in bustling New York City.
They are driven by their deepening concern for Regina's well-being. Dev and Luca embark on an adrenaline-fueled journey to prevent her from committing the irreversible murder. Moreover, an act that could potentially shatter her life forever. Throughout a gripping 24-hour period. Their friendship is pushed to its limits as they navigate the chaotic cityscape. Plus, they masked and disguised to conceal their identities amid the pandemic.
Amidst the pulse-pounding action and suspense. The film dares to break the fourth wall, inviting the audience into the thrilling narrative. It cleverly incorporates an unexpected commercial. Plus, a captivating and bizarre element that adds an intriguing layer to the story. The trailer alone offers a taste of this unique cinematic experience. Plus, leaving audiences eager to witness the full spectacle unfold.
Dev and Luca's unbreakable bond becomes increasingly evident as the clock ticks and the stakes heighten. They rely on each other's strengths, quirks, and unwavering support to navigate their mission's labyrinthine twists and turns. Together, they face unforeseen challenges and test their limits. However, discover the true essence of their friendship amidst the chaos and uncertainty.
This audacious and thrilling movie promises to captivate audiences in a year. Moreover, brimming with independent films with its blend of unpredictable action. Plus, dark humor, and the exploration of human connections. With its raw energy, timely themes, and a touch of pandemic-induced surrealism. The "God's Time" emerges as one of the year's most intriguing and talked-about independent releases.
The Cast of God's Time
As an independent film helmed by a talented newcomer in writing and directing. "God's Time" boasts a cast predominantly composed of actors. Who have yet to grace the screens of well-known films, shows, or shorts. However, their relative unfamiliarity in no way diminishes their commitment to delivering exceptional performances. Leading the ensemble is the remarkable Liz Caribel, who breathes life into the complex character of Regina. While "God's Time" marks her debut on the big screen. Caribel has already begun to make waves, securing roles in highly anticipated upcoming shows like "Ellen" and "The Idol." Where she stars alongside Lily-Rose Depp and the show's creator, The Weeknd.

Joining Caribel are two compelling actors who take on the pivotal roles of Dev and Luca. Ben Groh, Famous for his work in "Mutt" and "Birds of Empire." Brings his unique talent and presence to the character of Dev. Meanwhile, Dion Costelloe was recognized for his appearances in "The Deuce" and "Bite Size Halloween. Moreover, embodies the complexities of Luca with his nuanced performance.

"God's Time" also boasts a supporting cast filled with notable talents. Jared Abrahamson is known for his role in "Fear the Walking Dead." Brings his expertise to the project. while Segun Akande, recognized by "Quantico," adds his remarkable flair. The film also features the talents of Harry Bouvy, celebrated for his appearances in "The Blacklist" and "Blue Bloods."Christiane Seidel is renowned for her performances in "Boardwalk Empire" and "The Queen's Gambit." Moreover, among many other accomplished actors.

Although these actors may not have extensive mainstream credits. They seize the opportunity to shine in "God's Time" with dedication and skill. Moreover, contributes to the film's compelling narrative and immersive cinematic experience. With their combined talent and the fresh perspectives they bring. This ensemble promises to deliver an unforgettable and captivating performance in this independent gem.
Release Date 
Having made its much-anticipated debut at the prestigious 2022. Tribeca Film Festival, "God's Time" garnered significant recognition. Plus, earning a noteworthy nomination and an esteemed award. The film's writer and director, Daniel Antebi, showcased his remarkable talent in his first feature-length endeavor. However, securing a nomination for the honorable Founder's Award for Best U.S. Narrative Features. This accolade is truly impressive considering Antebi's previous success. Moreover, with acclaimed short films such as "Laura Point" (2015) and "Soft" (2020). Additionally, the talented actress Liz Caribel's outstanding performance in the film was honored with the Special Jury Mention for Best Performance.
The Crux
The recognition and acclaim received at Tribeca caught the attention of AMC+ and IFC Films. Who eagerly took on the distribution rights for both theatrical and Video on Demand (VOD) releases across the United States. This partnership speaks volumes about the film's quality and potential to captivate audiences on various platforms. Audiences can anticipate the film's release on February 24. With select theaters providing an immersive cinematic experience. While VOD streaming services offer convenient access for viewers at home. Stay tuned for updates on the specific streaming platforms where "God's Time" will be available.
As anticipation builds, audiences can taste the film's wild and unpredictable nature through its exhilarating and enigmatic trailer. Brace yourself for an extraordinary cinematic journey. That promises to challenge conventions and leave an indelible mark on the independent film landscape.