Elemental: An american animated Love Story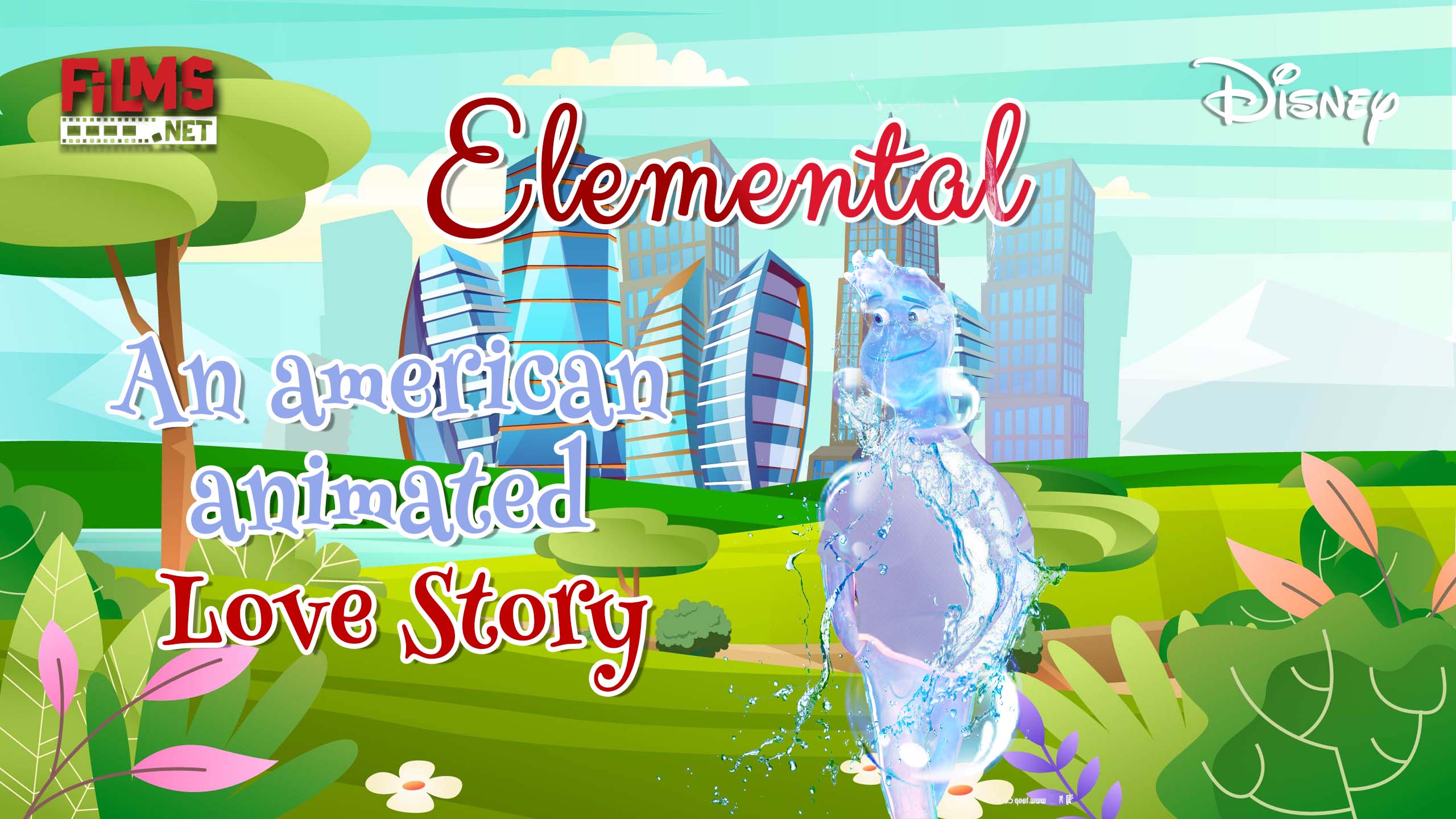 Elemental
Furthermore, you must be amazed that some people love watching animated movies. No matter what age group they are in right now. However, if you are one of the people who love animated films, keep on reading; in this blog, we got you one of the best-animated movies of the Year. Elemental is one of the best romantic animated movies of the year. It's full of love, romance, and some suspense. Tighten your belts to get rich insights into your favorite animated movie.
Suppose you are one of the people who love to watch animated movies. Now you are at the right place. Every person has a different kind of taste in watching movies. Moreover, some people like to watch movies that are full of suspense. However, some want to watch movies that have a lot of thrills. Plus, some want to watch action movies. However, everyone has their taste. But some people want to watch animated movies.
Disney and the Pixer
Disney and Pixar are preparing to take us on another captivating journey of the heart, mind, and soul. Through their fantastical universes and adorable animated characters. They will once again learn more about ourselves, each other, and our world. Since the release of Inside Out in 2015, audiences have come to expect revolutionary tales of:
self-discovery

courage

empathy

pursuing our dreams.
Their latest project, Elemental, aims to continue making an impact with a heartwarming story of finding common ground despite our differences. The characters will attempt to turn their differences into "water under the bridge." Moreover, even if it means stirring things up and facing a bit of hot water. This moving story will leave you feeling warm and fuzzy as the characters navigate the challenges of reconciling their differences.
The Trailer of the Movie
The teaser trailer for Elemental is a whimsical and charming introduction to the inhabitants of Element City. Moreover, its main characters, Ember and Wade. The city is home to four different types of residents: 
airy beings

land creatures

liquid drops

fiery flames – who all board a lively train.
The trailer also gives a glimpse into the unique physics of this new universe. Airy beings can float around and even hang upside-down on the train's ceiling. Moreover, a liquid drop loses her lipstick when the train hits a bump, causing it to flow around her head. She might need to visit the filter station that the train passes by to get it removed. Meanwhile, a land creature smiles at the newly sprouted grass atop his head.
The trailer also introduces Ember and Wade, the show's main characters. In a moment of silliness, Wade accidentally drips water onto Ember's hand, causing her injury. Overall, the teaser trailer for Elemental is a dreamy, sweet, and entertaining introduction to this new universe and its characters.
Pixar released the full official trailer for Elemental on March 28, 2023. The trailer provides more insight into the plot, including Ember and Wade's relationships with their parents. The trailer also features Ember and Wade introducing each other to their families. The animation style in the trailer is noticeably different and more stylized than what we typically see from Pixar. The trailer showcases how the characters maneuver around Element City.
Release Date
The upcoming film "Elemental" will hit theaters during the prime summer movie Season on Father's Day weekend, specifically on June 16th, 2023. This release date means that the movie will be facing some tough competition.
It can bring tough complications for Warner Bros' DC superhero extravaganza "The Flash," Focus Features' star-studded comedy "Asteroid City"  gets direction by Wes Anderson, and Lionsgate's horror-comedy "The Blackening."After its theatrical release, "Elemental" may only be accessible for streaming on Disney+. Typically, Disney+ makes its movies available for digital purchase or streaming after a surprising run of 45 to 90 days.
The Plot
Ember and Wade reside in a vibrant bayside metropolis interconnected by bridges. Different elemental beings inhabit the city, each with unique architecture suited to their respective elements. The land dwellers occupy skyscrapers decked out in lush greenery, while the water beings can slide around via water channels, and air beings rely on wind power for their homes.

However, it seems the fire-beings live separately from the other inhabitants in smaller buildings with chimneys spewing smoke. This likely makes fewer potential accidents that could harm other beings, such as air evaporating, the land plants being burned, or water accidentally extinguishing the flames.

In the trailer, we see how the different elements interact. A water-being's sneeze causes a land-being's grass to grow, while an air-being smells the flowers growing under a land-being's armpit, but a land-being with a wooden nose cautiously pulls her child away from the fiery Ember passing by.

Similarly, when Ember passes an air-being, a portion of his head evaporates and reappears once she has moved on. When Wade tries to help Ember pick up her fallen headphones, water drips from his hand, causing her hand to sizzle and resulting in sharp pain.

It is worth noting that Ember is the sole fire being aboard the train, and she is wearing a coat made of heat-resistant material, presumably to protect others from her immense heat. Ember's struggles navigating the city and building relationships with its residents will likely drive the film's plot.

After the two main characters in Elemental meet, a phrase stating "opposites react" appears on the screen, playing on the familiar term "opposites attract." This has led many viewers to speculate whether the movie will include a romantic storyline and whether the tall character will develop feelings for Ember.

It remains to be seen whether their relationship will become a little steamy (but still appropriate for a PG rating) as they work together to bring about meaningful change in their city.
The Voice Cast Of the Movie
Mamoudou Athie lends his voice to the character of Wade Ripple in Elemental. Wade is a laid-back individual who prefers to go with the flow. As Ember begins to shake things up in the Elemental world, Wade seems uneasy with the change.

Athie is new to voice acting, previously appears onscreen as Ramsay Cole in the 2022 movie Jurassic World: Dominion and as the curious VHS enthusiast in the Netflix thriller Archive series 81.

Meanwhile, Leah Lewis voices the character of Ember Lumen in Elemental. Ember is aggressive and energetic, living on a fiery island and dreaming of a world beyond the bridge, full of technology and excitement. However, she struggles to navigate this world without fear.

Leah Lewis, widely recognized for her performance as Ellie Chu in Netflix's The Half of It and as Georgia 'George' Fan in Nancy Drew, is set to make her voice acting debut in the animated adventure film Elemental.

Lewis has also landed her next voice acting gig, portraying Räv in The Tiger's Apprentice, a movie featuring a predominantly Asian/Pacific Islander cast, including Sandra Oh from Killing Eve and Henry Golding from Crazy Rich Asians.

Pixar has also revealed the rest of the voice cast for Elemental alongside its official trailer. Soul's Ronnie del Carmen will voice Ember's father, Bernie; Tehran's Shila Ommi will say Ember's mother, Cinder; the Goldbergs' Wendi McLendon-Covey will speak Wade's boss Gale; Schitt's Creek's Catherine O'Hara will communicate Wade's mother Brook, newcomer Mason Wertheimer will say Ember's neighbor Clod, and Joe Pera Talks with You are Joe Pera will share Fern, an "overgrown city bureaucrat."
The Cast Of the Movie
Peter Sohn, who joins Pixar Studios in 2000 and is famous for his work in the studio's art department on films. That includes Finding Nemo and The Incredibles, which gets direction from Disney-Pixar movie. Although he has voiced characters in Light year and Luca, this is his first credited coaching role.

Meanwhile, Pete Doctor, the writer behind hits like Inside Out, Up, Soul, and Wall-E, gets to serve as the executive producer, alongside producer Denise Ream, who is recognized for her work on Up, Cars 2, and Toy Story 4.

Fans of these films eagerly anticipate the producers' impact on the Elemental screenplay, which Brenda Hsueh wrote. Moreover, Hsueh gets production and writing for adult comedy series like How I Met Your Mother and Truth Be Told. She  also provides input on a powerful coming-of-age Disney Pixar project by consulting for the director of Turning Red, Domee Shi.
Conclusion
In conclusion, announcing a new Disney-Pixar movie titled "Elemental" has created excitement among fans of the studio's work. With a talented team of director Peter Sohn, executive producer Pete Doctor, and producer Denise Ream at the helm, alongside a screenplay written by Brenda Hsueh, fans are eagerly anticipating the release of this upcoming project.
Whether "Elemental" will follow the studio's tradition of heartfelt storytelling, stunning animation, and unforgettable characters remains to be seen. Regardless, fans of the Disney-Pixar brand will undoubtedly be lining up to see the latest masterpiece from the studio that continues to capture the hearts of audiences worldwide.