15 Best Suspenseful US Movies On Netflix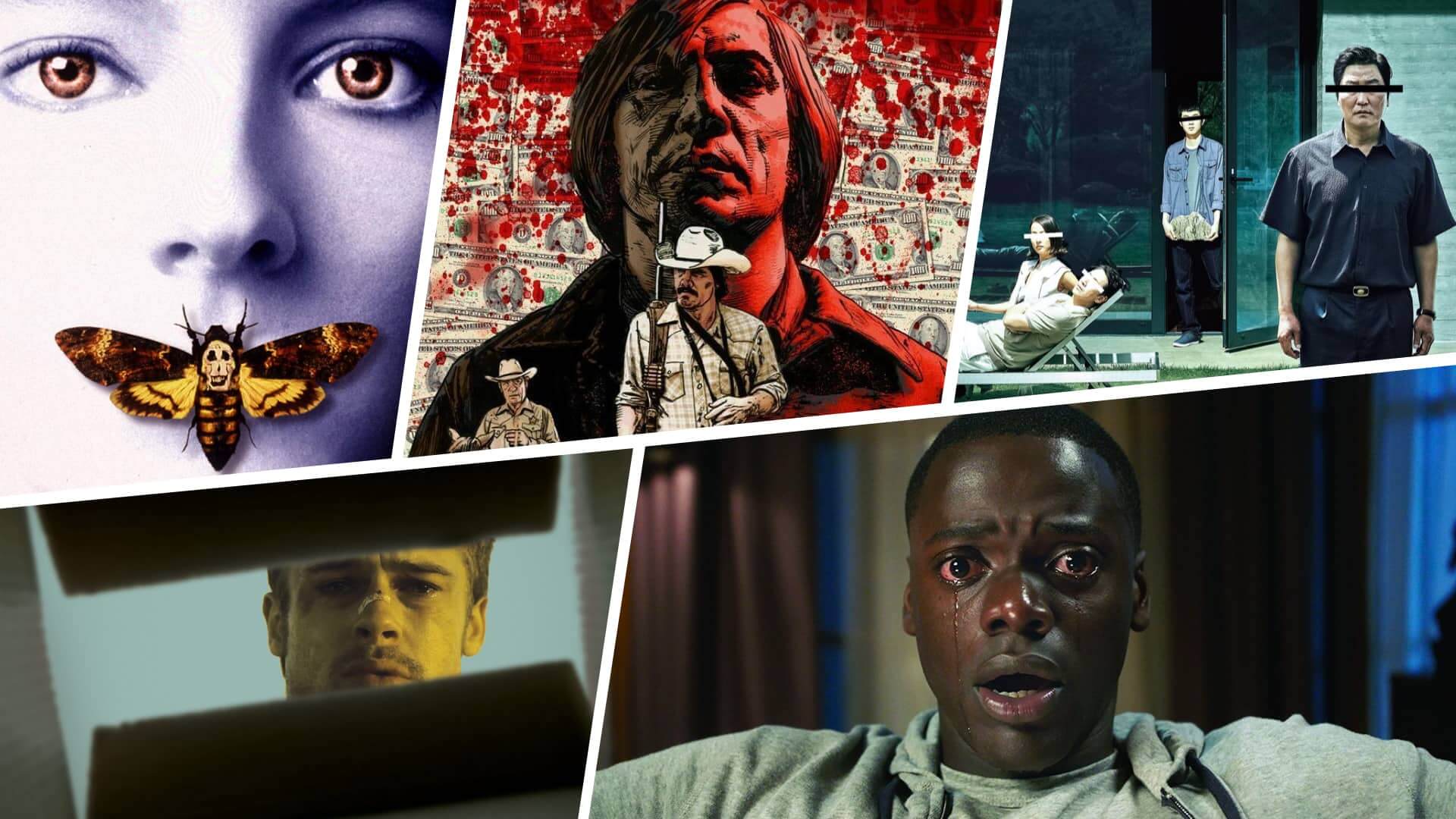 Suspenseful US Movies
There are so many incredibly suspenseful US movies available on Netflix, but there are times when you want the events depicted on the screen to feel more real. Sometimes you get the hankering to watch a movie that is so gripping and nerve-wracking that it makes you feel like your heart is going to explode out of your chest.
This is where we come into play when it comes to putting things into perspective. The following list contains a list of the top 15 most suspenseful US movies that are currently available on Netflix and available to watch on demand. You are going to be gripped by these films in such a way that you will be clenching your iPhone or tablet with white-knuckled grips and hanging onto every word as if it were the last one you would hear in your entire life.
Argo
Argo is based on a bizarre plot devised by the CIA. It tells the story of an innovative agent (Affleck) who pretends to be the director of a science fiction film to rescue Americans held hostage in Iran in 1979. For him to pull off the ruse, he needs the help of a sarcastic make-up artist, played by John Goodman, and a recalcitrant producer, played by Alan Arkin. Argo received three Oscars, including one for "Best Picture," and was praised for the compelling way it combines drama, suspense, and satire of the Hollywood film industry.
El Camino: A Breaking Bad Movie
Who is the law, and what is his troubled past like, if you still need to see the Breaking Bad series finale? This exciting prologue serves as an excellent introduction to Breaking Bad.
Bird Box
In the movie "Bird Box," Sandra Bullock plays a character who is a survivor in a post-apocalyptic world. The audience, like the survivors, never sees the creatures that eat away at the amazing cast (Trevonte Rhodes, Sarah Paulson, and John Malkovich, oh my! ), but their presence looms large over the film's horror-tinged thrills and surprises.
Velvet Buzzsaw
An underrated horror-comedy, Velvet Buzzsaw was written and directed by Dan Gilroy, who was also responsible for Nightcrawler. A satirical look at the cutthroat art industry in Los Angeles, starring Jake Gyllenhaal, Rene Russo, Toni Collette, John Malkovich, and several other actors. It is entertainingly hilarious, tense, and visually appealing all at the same time. Billy Magnussen, who plays the gallery worker who is attacked by a barrel of oil-on-canvas monkeys, and Jake Gyllenhaal, who plays an art critic who believes that museum works are coming to life, are two of the reasons to stay for this movie. It's fun.
Cam
Madeline Brewer stars as the disturbing webcam model Alice in this original production from Netflix. When an unknown doppelganger begins broadcasting in Alice's place online, she becomes concerned for her safety. Because Cam is both intense and feminist, she is an excellent character choice for fans of the horror genre.
Inception
Even though it's been ten years since Christopher Nolan's soft sci-fi masterpiece, "Inception," we still haven't gotten over how it ends. (We won't say anything else because we don't want to ruin it for you or make you angry!) A new generation of moviegoers has not witnessed Joseph Gordon-Levitt gliding down a corridor or headbanging to Hans Zimmer's "Mombasa" while stuffing their faces with popcorn. Inception is still a fantastic choice for a movie to watch on a Friday night.
A Good Time
"Good Time," a film directed by Josh and Benny Safdie of Uncut Gems, is a nightmare that lasts for the entirety of the film's running time of 101 minutes. The character of Connie, a thief who would do anything to get his brother out of jail, is portrayed by Robert Pattinson. This character analysis is so devastating and eye-opening that it will blow your mind.
Ieiza Gonzalez, Dianne Wiest, and Rosamund Pike in J. Blakeson's "I Care a Lot."
Even though J. Blakeson's depiction of Rosamund Pike as a legal guardian who takes advantage of elderly people isn't entirely accurate; it's still an exciting ride. Marla (Pike) discovers the ideal target to transfer to a care facility while dissolving her assets; however, she needs to prepare for her new charge's son, a crime boss played by Peter Dinklage. Dinklage enjoys playing humorous and potentially lethal characters, so Pike is a perfect fit for him. Following Marc Canham's contribution, the total amount at stake is one hundred. If you enjoy the trip, include this.
The Platform
Cells stacked one on top of the other, with holes in the floor and ceiling, randomly assigned floors that change every month, and a food platform that gradually lowers from the top and becomes sparser as it goes. The Platform, a science fiction thriller directed by Galder Gaztelu-unsettling Urrutia and produced in Spain, is an allegory for capitalism. Because of the terrifying and suspenseful script by David Desola and Pedro Rivero, this is one of those rare diamonds in which the execution matches the concept. This is a fantastic item for those who enjoyed the films The Cube and Saw.
Andhadhun
Ayushmann Khurrana's role as the blind musician Aakash in the Indian film Andhadhun was inspired by the French short film "L'Accordeur." The journey is well worth it, even though Aakash and Sophie's (Radhika Apte's) story takes some unexpected turns before coming to a disappointing conclusion. You won't know what hit you when you're watching Andhadhun.
The Net
This film from 1995 shows the early days of the internet and the growing concerns people in the United States had about eavesdropping online. Sandra Bullock stars as a lone hacker who investigates a mysterious bug that leads her deeper into a conspiracy, identity theft, and a vicious group out to get her. She must rely on her computer expertise, intelligence, and the decreasing number of her friends to prevail over her adversaries. Irwin Winkler, the film's director, thrusts his protagonist out from behind her computer screen and into an international web of perils, including the beaches of Cancun, the empty homes of elderly people, enormous conference halls, and the arms of an attractive stranger played by Jeremy Northam. This spy thriller may make you laugh at how the internet used to be, but it will give you the chills.
Contagion
Since 2020, people have shown a growing interest in entertainment centered on pandemics. One of the most recent illness thrillers, Contagion, was directed by Steven Soderbergh and featured a star-studded cast. Even though the illness depicted in this film is significantly more deadly than COVID-19, it is oddly fascinating to hear now familiar jargon such as "social distance" and "R-0," observe the grim expertise that is behind this imagined outbreak, and wonder how far we were (or are) from supermarket looting. 
Freaks
The suspenseful atmosphere of this confined space movie conceals something. Filmmakers Zach Lipovsky and Adam B. Stein's Freaks is a story about a grumpy girl and her father who take refuge in a dilapidated house. Chloe, played by Lexy Kolker, is determined to spend time outside, make friends with the girl across the street, and buy ice cream from the truck, despite her father's concerns. She has just recently become aware of the dangers that lie just outside her front door. This engrossing and mind-boggling mystery movie is made better by a sci-fi turn explaining why they must keep their secret.
The Perfection
The Perfection is capable of anything it sets its mind to, whether it be cellos, foreplay, hallucinations, or trekking. This striking mix of genres will make you react to the best performance that Allison Williams has given since "Get Out," as well as the best that Logan Browning has ever given. Regardless of quality, a response is needed. The genres of "body horror," "psychological thrillers," "occult dramas," and "classical music bugs" all feature prominently. 
Molly's Game
Jessica Chastain's performance as Tammy Faye in the drama directed by Aaron Sorkin and released in 2017 has a good chance of earning her an Academy Award nomination. When Molly Bloom's (Chastain) Olympic hopes aren't realized, she throws underground celebrity poker events. Bloom is feared, respected, and admired by Hollywood stars because he rules an empire. When it comes to business, Chastain makes her just as slick, observant and calculated as the best poker player in the world. Even though it's not a thriller, you cannot help but be fascinated by Molly's Game thanks to its sharp language, fast pace, and clever editing.
Conclusion
It's time to take a break from the endless stream of movies and TV shows and enjoy some good old-fashioned suspense.
With Tv shows and movies becoming more and more realistic, it's easy to get lost in the world of fiction. But nothing beats the thrill of watching a good suspenseful movie when you're looking for a break from reality.
We've got 15 amazing choices that will have you on the edge of your seat as you try to guess what will happen next!