The 31 Best Netflix Movies In October 2022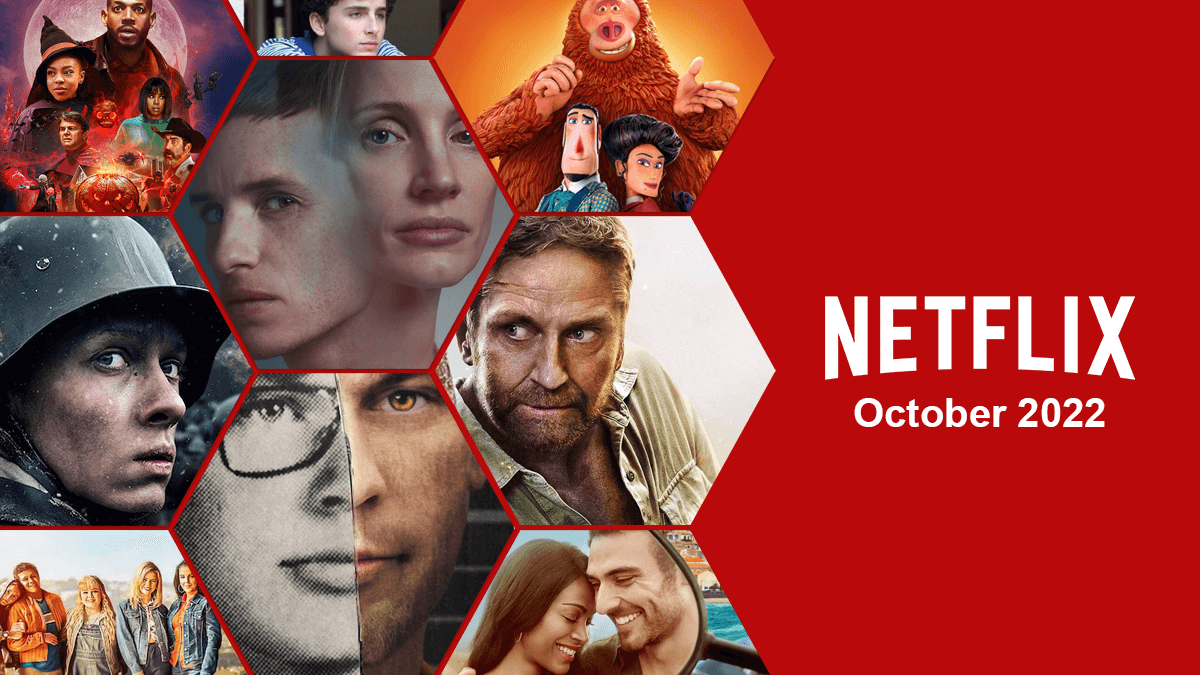 Best Netflix Movies In October
Not every month is the same when it comes to Netflix releases. You have more extended periods when new movies become available on the streaming service. Some months, like September and October (the off-season months), are low-key, while others, like July and August, can be packed with many good movies worth watching. To determine my top 31 movies for this month, I had to answer questions like "What films do I want to watch most?" and "What films will add some excitement to October's rather dull lineup?"
Netflix is the king of TV. They have a vast library and lots of content. I've been watching movies and binge-watching shows since they started streaming content. Many of those movies are great, but you'll find some hidden gems from time to time.
October is finally here, so it's time for Netflix to release its new selection of movies. If you're looking for some great Netflix movies, look no further. There are so many great titles to choose from in October that we couldn't possibly fit them all on our list. This list includes a range of genres, from romance and action to family-friendly blockbusters, with each movie available on Netflix.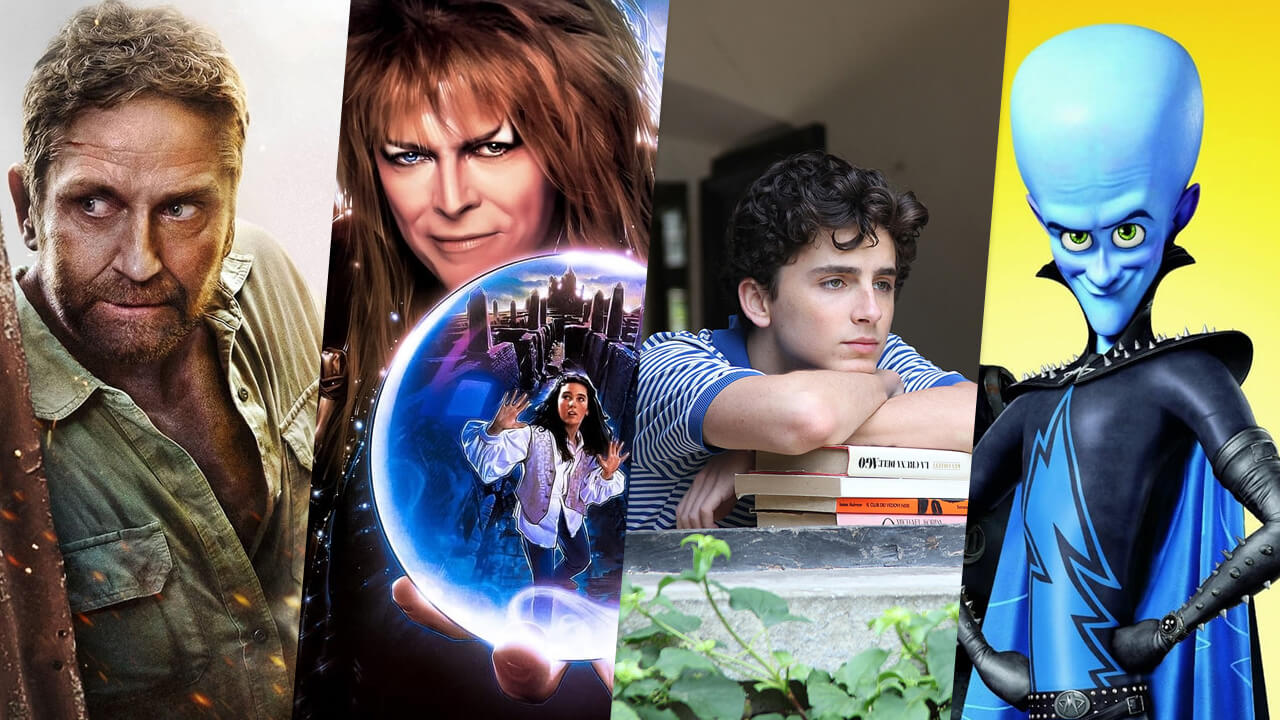 Clueless (1995)
Both responsibilities and benefits come with holding the title of high school queen. Cher Horowitz's (Alicia Silverstone) enormous closet houses all of the largest and most flattering fits in her immediate area. Her devoted best friend, Di (Stacey Dash), is there for her whenever she needs her support. And when she bombs her driving test, she'll need all the support she can get. However, Cher transforms into Dr. Frankenstein when her makeover of Tai (Brittany Murphy) turns out too well. Furthermore, Cher's complicated feelings toward her ex-stepbrother Josh (Paul Rudd) must be addressed.
It (2017)
Stephen King's massive coming-of-age horror novel IT is, to put it mildly, challenging to adapt. But that's why the first installment of Andrés Muschietti's two-part release was so impressive. In this segment, we learn how Pennywise first began torturing kids in Derry, Maine. The film's success stems from the combination of Skarsgrd's (Pennywise the Clown) superbly creepy performance and the excellent work of the film's young actors, who gave the film a sense of realism audiences could relate to.
Spider-Man 2 (2003)
Spider-Man 2 is beloved for being perfect in every way, making it a strong contender for best Spider-Man film and best comic book film of all time. Alfred Molina brilliantly portrays Dr. Otto Octavius. Dramatic tensions between Peter Parker and Mary Jane Watson and his inner turmoil are handled well. Their fight atop a metro train is unforgettable, and so are Doc Ock's threatening arms. In the scene in which Spider-body Man is hoisted high and his identity is protected, the spirit of New York, which you could call the 6th man of the Spider-Men movies, really shines through strongly. This is where we would have put Spider-Man 1, except it tries to do too much in too little time. 
Ferris Bueller's Day Off (1986)
Ferris Bueller, played by Broderick, is widely regarded as the "clown prince" of his high school. However, he has recently realized that he has had enough. That he's exhausted or, at the very least, in need of a rest. The three of them—Ferris, his best friend Cameron (Ruck), and Cameron's girlfriend Sara—are going on a day trip, and Ferris has no intention of leaving them behind. Bueller is fun for anyone who has ever wanted to skip school and have fun instead of just pretending to be sick in their room while their parents watch them. The movie is at its best when Ferris tries to escape his angry headmaster, Ed Rooney (Jones), who is on the hunt for him.
Call Me by Your Name (2017)
When Elio (Chalamet), a teenager, and his family take a summer vacation at their beautiful villa in Lombardy, Italy, he can anticipate that it will be a season that will test his emotional strength. Oliver (Hammer), a young man of 24 years old who is both intelligent and attractive, is currently working as an intern for Elio's father.
Elio displays more affection for Oliver than Oliver would like to admit, despite the fact that the two of them got off to a rocky start in their relationship. As the two get closer and closer together in a romantic relationship, Elio's youth and lack of experience in romantic relationships become increasingly obvious. One of the best movies that can be found on Netflix is titled "Call Me by Your Name," and a large part of its success can be attributed to Timothee Chalamet's brilliant and vulnerable performance.
Scarface (1983)
At the time, the first Mission: Impossible movie, which starred Tom Cruise, received a shockingly low rating. As a member of the Impossible Missions Force, Ethan Hunt is essentially nothing more than a chess piece in a much larger and more important international game. One of the most famous moments in the film's history finds Hunt suddenly dangling dangerously from wires. Consider this again, and recall why M: I7 has made you feel this way.
A Space Age Childhood (2022)
A Space Age Childhood, widely regarded as one of the best films ever made, is an excellent choice for viewing with the whole family. After you've observed the animation style and noted all of the emotions conveyed in the movie, you won't be surprised to find out that this is a production by Richard Linklater. He had transported himself, along with his camera and charisma, back to the summer of 1969, when the entire world was captivated by the moon landing. Not to mention that Jack Black is the one who does the narration.
RRR (2022)
When a movie's director describes the plot as being about "a made-up friendship between two superheroes," you know you're in for an exciting ride at the theater. According to S. S. Rajamouli, the film's director, RRR is a "amazing epic film." It tells the tale of two Indian folk heroes who, in the 1920s, joined forces in order to battle British colonialists. The dominoes begin to fall into place when a colonialist with nefarious intentions separates a young girl from her family during a sham sale. RRR is an upbeat epic that feels like a cross between Fast & Furious and Step Brothers, and we are sure that the MCU will steal ideas from it for years to come because of how similar it is to those two films.
Leave No Trace (2018)
Will (Foster) and Tom (McKenzie), both from Portland, Oregon, live in the woods, but their lives couldn't be more different. The father and daughter are essentially on their own in the world due to Will's ongoing symptoms of post-traumatic stress disorder (PTSD) due to his service in Iraq. Tom, who is only 13 years old, begins questioning whether Will's way is the best one after they are rescued and brought back to civilization. Leave No Trace is a film that received high praise from critics but remained under the radar of many viewers, making it an excellent choice for a session with Netflix.
The Power of the Dog (2021)
Another movie that Netflix can use to demonstrate that "we're not all Adam Sandler comedies and big action movies" is an adaptation of a novel written by Thomas Savage with the same name. The novel was adapted into a movie released under The Power of the Dog. Benedict Cumberbatch and George Clooney play the roles of ranch-owning brothers named Phil and George Clooney, respectively, in this tense western that takes place in Montana in 1925.
(Jesse Plemons). George weds Rose (played by Kirsten Dunst), whose son Peter (played by Kodi Smith-McPhee) is attending medical school to pursue a career in medicine. Unfortunately, Phil is the kind of person who takes pleasure in being cruel to Rose and Peter. He enjoys torturing them. Every actor's performance in the film is outstanding, and the breathtaking visuals and atmospheric score composed by Johny Greenwood only enhance the overall viewing experience.
Casino Royale (2006)
It is generally agreed upon that the first film in which Daniel Craig appeared as 007 is not only a classic of the Bond film canon but also a landmark of the genre to which it belongs. As the film depicts an early mission for the newly licensed-to-kill British Secret Service agent, it can be seen as a reboot for the James Bond franchise. And thank goodness, his adversary, the man with red eyes known as Le Chiffre, is formidable (Mads Mikkelsen). After Bond travels to Madagascar, the two meet and play poker before engaging in a gunfight.
These intense scenes, released not long after the WSOP reached its peak popularity, demonstrate Craig and Mikkelsen's acting abilities to their fullest potential.
Mudbound (2017)
African-American soldiers have fought alongside white soldiers for the United States of America in many wars, only to return home and face new challenges in the ongoing fight for survival. This is the most important lesson that can be drawn from the riveting drama written by Dee Rees, which is set in the years after World War II. Mississippi is home to two former service members, one white and one black, who have returned to the state. Garrett Hedlund portrays Jamie McAllen, and Jason Mitchell plays Ronsel Jackson.
Ronsel's parents find work as tenants on Jamie's brother's failing farm, which Jamie's brother owns. Ronsel's father and mother both work there. Because of the racist beliefs held by Jamie's family and the neighborhood as a whole, a confrontation that is extremely damaging takes place. The two former military members have started getting to know one another and developing friendships.
The Trial of the Chicago 7 (2020)
The story of the 1969 court hearing of seven individuals charged by the federal government with conspiracy and other offenses stemming from the protest rallies at the 1968 Representative democracy Chicago National Convention. Aaron Sorkin wrote and directed the dialogue for this dramatization of the event. The work the all-star cast does with the script by Sorkin is outstanding.
The Mitchells vs. The Machines (2021)
If you and your family are looking for a movie that you can enjoy watching together, we enthusiastically recommend that you watch The Mitchells vs. The Machines. This computer-animated film about a family that survives a robot uprising has a fantastic cast that people of all ages, including adults and children, will take pleasure in watching (including Abbi Jacobson, Danny McBride, Maya Rudolph, and Olivia Colman). However, in addition to that, it has a fantastic visual style.
It is reasonable to assume that the brilliant minds behind Spider-Man: Into the Spider-Verse, Phil Lord and Christopher Miller, are responsible for this, as it is reasonable to assume that they would be able to pull off something like this. This style of animated film represents the pinnacle of what it is possible for an animated film to accomplish in its full potential. You maintain a good tone throughout the entirety of it.
"Da 5 Bloods" (2020)
Spike Lee's most recent film wasn't intended to be as topical as it turned out to be; however, the director has always been ahead of his time in addressing the fundamental facts that underpin our society. He directed "BlacKkKlansman," which won an Oscar for Best Original Screenplay. Stormin' Norman, a black Vietnam War veteran, is killed in action, and the plot follows his three surviving teammates as they travel to Ho Chi Minh to recover his remains.
Stormin' Norman was a member of the United States Army (the late Chadwick Boseman). In addition to the traumatic experiences they had while serving in Vietnam, Eddie (Norm Lewis), Melvin (Isiah Whitlock Jr.), Otis (Clarke Peters), and Paul (Delroy Lindo) are all dealing with personal issues that they brought back with them from the war.
Sorry to Bother You (2018)
It's possible that, at first, the world of Cassius "Cash" Green (Stanfield), a telemarketer, will appear to be one that you're already familiar with. Stanfield plays Green in the film. The situation, however, quickly takes a bizarre turn that may cause you to think to yourself, "We're not in Oakland anymore, Toto." Throughout the course of this dark comedy, Green's life begins to turn around for the better when he begins using a "white voice" (performed by David Cross) when he communicates with customers over the phone.
Sorry to Bother You is a surreal and bizarre movie, and even though it may not be to everyone's taste, it should still be considered to be one of the best movies that Netflix has to offer. In point of fact, we are being deliberately obtuse here because divulging too much information would eliminate the air of mystique that envelops WorryFree's endeavors.
The Old Guard (2020)
The Old Guard is a pleasant surprise that arrived in theaters during the summer movie season when it appeared that audiences would be left wanting more. Under the direction of Andy, one of humanity's most sage and fearsome leaders, four immortal warriors have been assisting people for many centuries (Charlize Theron). When Andy and Nile (KiKi Layne), a new hire, find out that the ruthless CEO of the company intends to use them as guinea pigs to generate profits, they band together and decide to fight back.
The movie is unlike any other superhero movie and offers a fresh perspective on the superhero genre by being philosophical, introspective, and emotionally engaging. More contemporary, with a passionately romantic couple of the same gender. Because of all these factors, we cannot wait for the second installment of The Old Guard. It's time for Netflix to get with the program, people! 
13th (2016)
The Netflix original film "13th," directed by Ava DuVernay, is an in-depth analysis of the American criminal justice system. She investigates the relationship between racism and the massive prison industrial complex in the United States. The film's title refers to the Thirteenth Amendment to the Constitution of the United States, which was ultimately responsible for the abolition of slavery and the liberation of all slaves. The show has hosted some fascinating public figures in the past, including Angela Davis, Van Jones, and Cory Booker, to name just a few of them.
The Story of Fire Saga (2020)
The Lovebirds was met with various reactions from critics, reflected in the film's low score on Rotten Tomatoes; however, we thought it was a funny and delightful romp that showcased two of our favorite actors. Issa Rae (Insecure) and Kumail Nanjiani (Silicon Valley, The Big Sick) combine their comedic skills to play a couple on the verge of breaking up when they get unintentionally involved in a murder mystery. Their characters' relationship is in jeopardy due to their involvement in the case. The plot is, without a doubt, inconsistent with logic, but in all honesty, who cares? It is well worth watching the two leads argue with one another, lose their minds, get kicked by a horse, and dress up in ridiculous outfits.
The Lovebirds (2020)
The Lovebirds was met with various reactions from critics, which is reflected in the film's low score on Rotten Tomatoes. However, we thought it was a hilarious and enjoyable romp that did a great job of displaying two of our all-time favorite actors. The talents of comedians Issa Rae (Insecure) and Kumail Nanjiani (Silicon Valley, The Big Sick) are combined in their portrayal of a couple on the verge of splitting up who become unwittingly involved in a murder mystery. Much of the plot is illogical. That much is true, but who cares? It's worth seeing the two main characters argue with each other, go crazy, get kicked by a horse, and dress up in ridiculous outfits.
Dolemite Is My Name (2019)
Eddie Murphy, who plays the role of Rudy Ray Moore, the comedian who inspired the iconic blaxploitation character Dolemite, stars as Dolemite in the film Dolemite Is My Name. This performance exemplifies a seasoned actor who "still got it." Wesley Snipes, who plays D'Urville Martin, the director with whom Moore has conflicts, emerges from the shadows to steal scenes in the movie, even though Eddie Murphy is the sole owner of the movie and completely dominates it. However, despite the many talented actors in the movie (such as Keegan-Michael Key, Craig Robinson, and Tituss Burgess), this is still Murphy's movie. This is easily one of the top movies that can be found on Netflix.
Tigertail (2020)
Alan Yang, who won an Emmy for his work on Master of None and is also the writer and director of the film Tigertail, has crafted a sensitive and refined love story that takes place across multiple continents and decades. Pin-Jui is a young man from Huawei (literally translates to "tiger tail") who falls in love with Yuan Lee, a wealthy girl, but eventually loses touch with her. Pin-Jui seized the chance to move to the United States and worked tirelessly for several years. Still, the experience reduces him to a shell of his former self and prevents him from having a meaningful relationship with his daughter. The opportunity to go back in time and make his life into what he's always wanted it to be presents itself, and he seizes it. 
The Irishman (2019).
Forget everything you've heard about the debate between Scorsese movies and comic book movies; the only thing that matters in this discussion is how well the renowned director's most recent movie, The Irishman, turned out. One of the most enjoyable films available on Netflix is so long that it has been divided into four manageable "episodes" (opens in a new tab), each of which is approximately 52 minutes long. The actors, Robert De Niro, Joe Pesci, and Al Pacino, who plays Jimmy Hoffa, a close friend of De Niro's character in this suspenseful crime drama, make the most of every opportunity to put themselves in perilous circumstances.
A Marriage Story (2019)
Marriage Story, the most recent film directed and written by Noah Baumbach, was recently shown in movie theaters and is now available on Netflix. This is evidence of Baumbach's continuing growth as a writer and director as he ages. Although Baumbach has had success in the past telling stories about broken families, this movie stands out, skillfully telling both sides of the tumultuous divorce that serves as the film's central conflict.
But none would matter if the leading actors weren't so good. Scarlett Johansson and Adam Driver deliver performances that put the audience in the middle of their emotional turmoil. In a nutshell, you need to see it to get the meme about the actors fighting in the movie, and you need to keep watching it to enjoy one of the best Netflix films ever.
Roma (2018)
Alfonso Cuarón, the film's director, gets the opportunity to show a piece of his past through the medium of this stunning black-and-white film. Roma is set in 1970s Mexico City and follows an indigenous woman as she provides for a white family through a series of disasters they must all struggle to overcome. Rome throws everything it can at this family, from infidelities to natural disasters, and then on top of that, in 1971, they were victims of the Corpus Christi Massacre. This heartbreaking drama, which was nominated for an Academy Award and considered one of the greatest movies available on Netflix, requires you to watch it armed with tissues or another method for dealing with your emotions.
El Camino: A Breaking Bad Movie (2019)
Fans of Breaking Bad have had it pretty easy. To begin with, they were given a prequel episode of the series called "Better Call Saul." Then they got a follow-up in the form of a standalone film that continued Jesse Pinkman's (Aaron Paul's) story after the conclusion of the Breaking Bad TV series. When we last saw Jesse, he had just escaped from being held hostage and was getting into his car. Jesse's struggle to leave his old life behind and begin a new one begins after he finally manages to break free. Is it necessary for this movie to be made? No, but it is incredibly enjoyable to spend time with Jesse once more and to spot so many cameos from characters from Breaking Bad.
To All the Boys I've Loved Before (2018)
Netflix may be single-handedly reviving the romantic comedy genre with the help of endearing and critically acclaimed movies like "To All the Boys I've Loved Before." It is indeed a movie aimed at teenagers, but due to the quality of the writing and acting, it is also one of the funniest romantic comedies found on Netflix.
Played by Lana Condor, Lara Jean Covey is a high school student whose love life explodes after their classmates see the letters she started writing to her crushes. When popular jock Peter Kavinsky (played by Noah Centineo) gets one, he and Lara Jean devise a plan to solve their romantic troubles by pretending to be a couple to help each other. However, as expected from a romantic comedy, they eventually develop feelings for one another.
Black Mirror: Bandersnatch (2018)
As you see in the film Bandersnatch, which highlights the dangers of overworked employees, those video games you enjoy playing did not create themselves. However, given that this is a Black Mirror movie, things quickly devolve into insanity when viewers are given the freedom to choose how the story unfolds, and the protagonist behaves. Due to the numerous branching paths that the story takes, the film's advertised run time of 90 minutes can be extended to a total of 150 minutes if the viewer is determined to discover all of the possible conclusions and turning points.
What Happened to Miss Simone? (2015)
Nina Simone was a legendary performer who changed how people in the US think about black singers while also making significant contributions to the music world. Liz Garbus directed this documentary on Simone's life, and Nina Simone Kelly's daughter, Lisa Simone Kelly, served as executive producer alongside Liz Garbus. The movie has not only made it onto our list of the best movies available on Netflix, but it has also won many awards that praise the accuracy and quality of the film.
Beasts of No Nation (2015)
Beasts of No Nation is a war drama directed by Cary Joji Fukunaga and based on the novel of the same name written by Uzodinma Iweala in 2005. During the course of a war that breaks out in a made-up African nation, the young man known as Agu (Abraham Attah) is separated from his family. Now he must find his way through the war-torn country, dodging violent extremists and savages. In addition to being one of the most entertaining movies on Netflix, this one is also an original production.
The Ballad of Buster Scruggs (2018)
The song is "The Ballad of Buster Scruggs" (2018). The Coen brothers have done it again, with a delectable slice of Western storytelling as a short story. The Oscar-nominated ensemble piece The Anthology boasts an all-star cast that includes James Franco. It is a film that deftly navigates both comedic and bloody scenes of violence without breaking a sweat. Underneath the parody, this is a love letter that pays homage to the classic films of yesteryear, and yes, it is a satire on Westerns. It also features many characters that are very reminiscent of the work of the Coen brothers.
Conclusion
It's hard to imagine a month without a few Netflix original movies or TV shows, but it also looks like Netflix is branching out even more. There are plenty of original works on the horizon, and this month especially, there are enough TV shows, and movies to (ideally) keep you busy until winter hits.
Best of all, many of them are highly anticipated; this is the season of big premieres for the streaming giant, with awards-worthy offerings from big-name actors and directors. So what are you waiting for? Dive into October's best 31 Netflix movies and indulge in first-class entertainment.