Get Ready for 'A Man Called Otto': All You Need to Know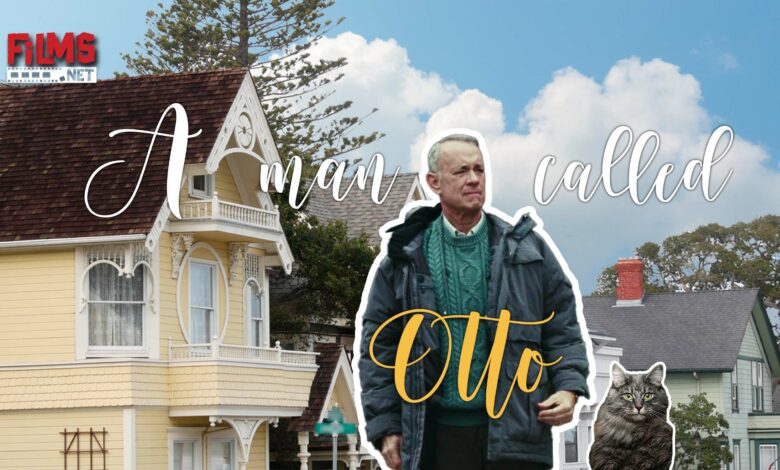 A Man Called Otto
Suppose you are looking for a family movie. So here you go. A Man Called Otto is one of the best movies of 2023. It's not wrong to say it's not only a heartwarming movie. Moreover, it's also a family movie. It is full of emotional twists and turns. Additionally, the film is full of suicidal scenes also. 
So, before watching the movie. I'm giving you the precautions. That doesn't get triggered by the suicidal scene present in the film. Moreover, a man called Otto's movie story revolves around a beautiful plot. The movie's heart-melting scenes surely grabbed the attention of many fans. That makes it one of the most-watched movies of 2023.
Plus, it ranks in the top ten best movies on Netflix. So, what are you waiting for? Go and watch this attention-grabbing movie. But before that, take some spoilers from the film. Keep on reading to get rich insights into the film.
Additionally, its base is based on a novel. The novel's story is so heart-melting that a Swedish movie with the same plot is available. However, the beautiful story outline and its popularity made the producer make another remake.     
However, the movie does not release on Christmas. But still, you can watch the film in theaters during the holidays as this movie is worth watching in the cinemas with your family. It's not wrong to say that this movie will make you spend quality time with your family. Let's dive into the plot of the film.   
The Plot of the Movie 
Moreover, if we talk about the movie's plot, the story revolves around a 60-year-old man. Who judges everyone around him. Whenever he wakes up, he walks to check his neighborhood. Plus, he always gets frustrated when he sees someone coming into their street without having a parking ticket on the car.    
Additionally, the movie story shows that he loves to take care of his neighbourhood as it connects some past stories with him. The movie consists of a beautiful love story. However, which makes it more interesting, it shows love's true meaning. The unconditional love that this generation lacks. The beautiful story of this movie is also a reminder for this generation. What the meaning of true love is to be. It's not wrong to say that it's a must to watch movies for this generation.  It teaches them not to lose their roots no matter how much modernism comes into society.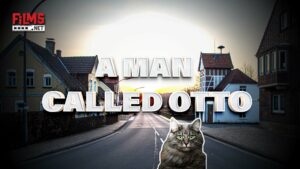 A Man Called Otto emotional twist
Let's dive into A man called Otto's emotional past story that makes him judgmental. His past story only makes him critical but also makes him an aggressive older man. However, one fine day when he was young, he went to give the physical test for army admission. 
Unfortunately, he lost the big opportunity to serve in the army due to a big heart. It is so heartbreaking for him. At the same time, he waits for his train. He saw a beautiful girl crossing the road. While crossing the street, she drops her book. An Ottoman was observing the whole scene. The girl ran on the train. While missing her book. A man called Otto picks up the book and finds the girl on the train to return his book.

After reading this, you must think it might be love at first look if you feel so. It might be true. Please keep reading to explore the beautiful twists of the movie when he finds the girl and returns the book. The girl finds it quite impressive. Moreover, it was not the same train that led to the hometown of the young Otto.

After that, the young Otto stops at the next station while promising each other to meet on a dinner date. However, they go on a romantic date. While at the dinner, the girls ask him about the army test. He tells the truth that he was not selected for the position. But he describes to me how much he loves machines.

Moreover, the amazing twists come here. While making the dinner, the girl asks him why he has" t ordered food for himself. He tells her he wants her to eat properly as the young Otto is not wealthy. However, the girl loves the young Otto's truthfulness. After they start to pursue their career together. Young Otto gets a degree in machine engineering. At this point, he proposed to his girl for marriage. The girl accepts the proposal. They lead a happy life.
Aggressive A man Called Otto
Like, who said Life is his bed of roses? For everyone life is also not a bed of roses for Otto.  However, at the start, they led a happy and simple life. Their Life gets traffic when they go on a road trip while the girl is pregnant. Unfortunately, the bus had a terrible accident.               
The big twist in Otto's Life comes when they lose their baby. Moreover, his wife has to spend the rest of her life in a wheelchair. Furthermore, a man called Otto fights for the rights of her wife. To make her life easy, but he fails. Moreover, he also had a beautiful friendship with a boy in his neighborhood. It eventually also results in a failed company as both become in the race to get rich from each other.  
However, the happy Otto becomes the old judgemental Otto. When his wife dies due to cancer. After that, his Life becomes meaningless. His wife was everything to him. After 
the death of his wife, he tried to take his life many times. But he was bad at dying. 
The Interesting Neighbors
The life of the old aggressive Otto changes when interesting neighborhoods start living near him. Although the senior Otto was aggressive and mad every time. But he was intellectual plus kind-hearted. Moreover, his new neighbor always made trouble. After causing the problem, he asked the old Otto for help.
At first, Otto always refused to help them.  But they always get to make the aggressive Otto to help them. Whenever Otto enabled them to resolve their problem, his Spanish neighborhood made his delicious food.
The delicious good was also not able to take his bitterness away. Due to his anger, his loving neighbor also gets away from him. Moreover, he always visits his lovely wife's grave. While visiting her, she always talks about everything happening in his life. He also tells her how he always fails to come with her.
However, one fine day he saved a life at the railway station. At the same time, others were interested in making videos only. Moreover, his help makes him popular all over the internet. But he was not interested in fame at all. No matter what happens, Life seems to be purposeless for him.
 A man named Otto finds his purpose.       
One fine day when he was trying to take his life. Otto finally finds the Purpose of his Life. Moreover, he understands the signals of the universe. That before dying, he has some meaning to fulfill. However, he reunites with his neighbors—moreover, the long-lost friendship.
Moreover, he tries to help his neighbors by letting them lose their homes by using his fame. However, he wins the case and fulfills his purpose. That also makes us see Otto's beautiful heart, as everyone used to see the aggressive side of Otto.  
After that, he knew his life proposal was fulfilled. Now death is no longer going to ditch him. He writes a letter to his loving Spanish neighborhood. In the letter, he explains how Life treated her unfairly and made him aggressive. Additionally, he gives all his property to his loving Spanish neighbor. And ask her to promise to use all his property in a useful manner. 
The Emotional ending of a man called Otto
It's not wrong to say that the movie holds an emotional rollercoaster. But the ending of the film makes your heart cry out as, at the end of the film. It explains how he repressed his grief. The repressed grief made him bitter. But he was such a kind, loving and caring man. But Life was not fair enough for him. Moreover, the death of Otto makes everyone cry. As all have seen, his true side of nature.
Moreover, the movie not only has a great storyline. However, it also holds actors that portray their best acting skills—especially Spanish women. I'm sure you'll love that Spanish woman whom only Otto thinks she's not an idiot like other people of this generation.
Plus, it's a family movie. That will give you an emotional rollercoaster. But trust me; it's worth watching. So, what are you waiting for? Grab your popcorn. Sign in to your Netflix and start watching this amazing movie.