Five Eyes Movie, Cast, Trailer, Plot, and Review
DIRECTOR:
Guy Ritchie
RELEASE DATE:
January 22, 2022.
CAST:
Jason Statham, Bugzy Malone, Sam Douglas, Max Beesley, Josh Hartnett, Lourdes Faberes, Cary Elwes, Aubrey Plaza, Hugh Grant, un KuyucuErg, Eugenia Kuzmina, Peter Ferdinando, Aksel Üstün, Sinan Yildiz, Oliver Maltman, Vincent Wang,
PLOT:
In this movie, we will see International spy agencies join together to find and stop the sale of deadly weapons technology that threatens the global order.
REVIEW:
The film previously known as Five Eyes, a collaboration between Guy Ritchie and action star Jason Statham, has a new release date: 21 January 2022. The movie's production started in January 2021, and we can expect to witness The Stath once again battling, hitting, and shooting his way out of our cinematic enjoyment.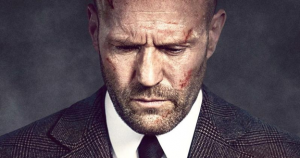 Orson Fortune, an MI6 agent with guns and steel, is recruited by a worldwide intelligence alliance to discover a weapon that threatens the international order. A rich weapons dealer is being hunted down and penetrated by Fortune, who has been forced to team up with a CIA high-tech expert. Fortune is using all his charm, intelligence, and tenacity to find the broker.