10 Highest-Rated K-Dramas Of 2022 That Are A Must-Watch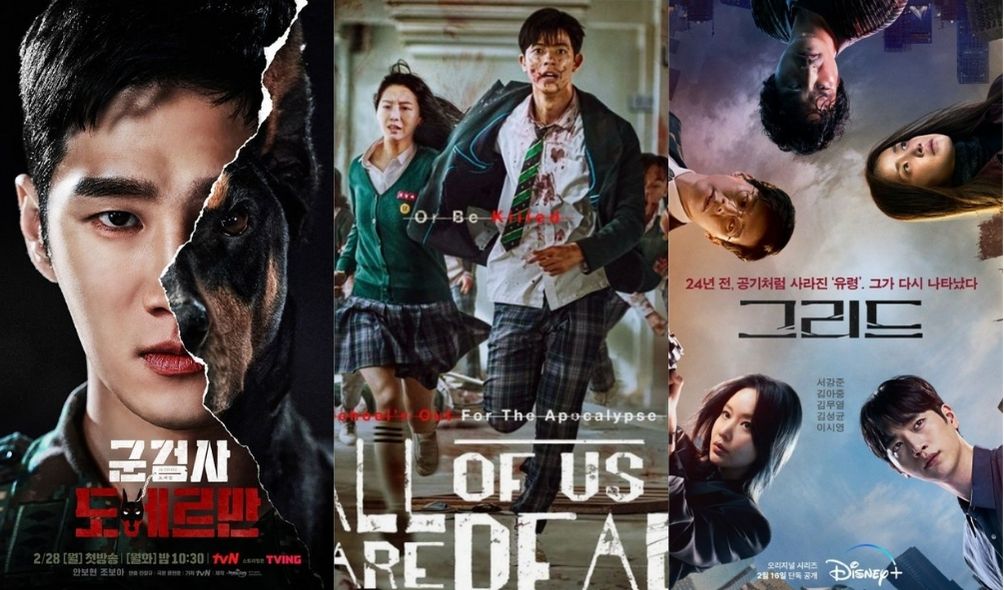 Highest-Rated K-Dramas Of 2022
The K-drama community has come a long way since its humble beginnings in 2012 when the first online K-drama fansite was launched. Today, more than 500,000 registered users on Dramafever and more than 40 million on Viki. K-dramas are a unique kind of entertainment. They're not just a TV show—they're a way to explore the human experience in a tangible way that can't be replicated by watching your favorite show on Netflix. The best part about these platforms is that they are easy to navigate! You can easily find your favorite dramas with just a few clicks of the mouse.
If you're looking for the best K-dramas of 2022, look no further! We've hand-picked 10 top dramas from the year ahead to help you decide which ones to watch. Don't worry—we've got you covered. We've rounded up the ten highest-rated K-dramas of 2022 that are a must-watch. This list is in no particular order because we couldn't pick just one! We hope you find it valuable and helpful as you decide what to watch next.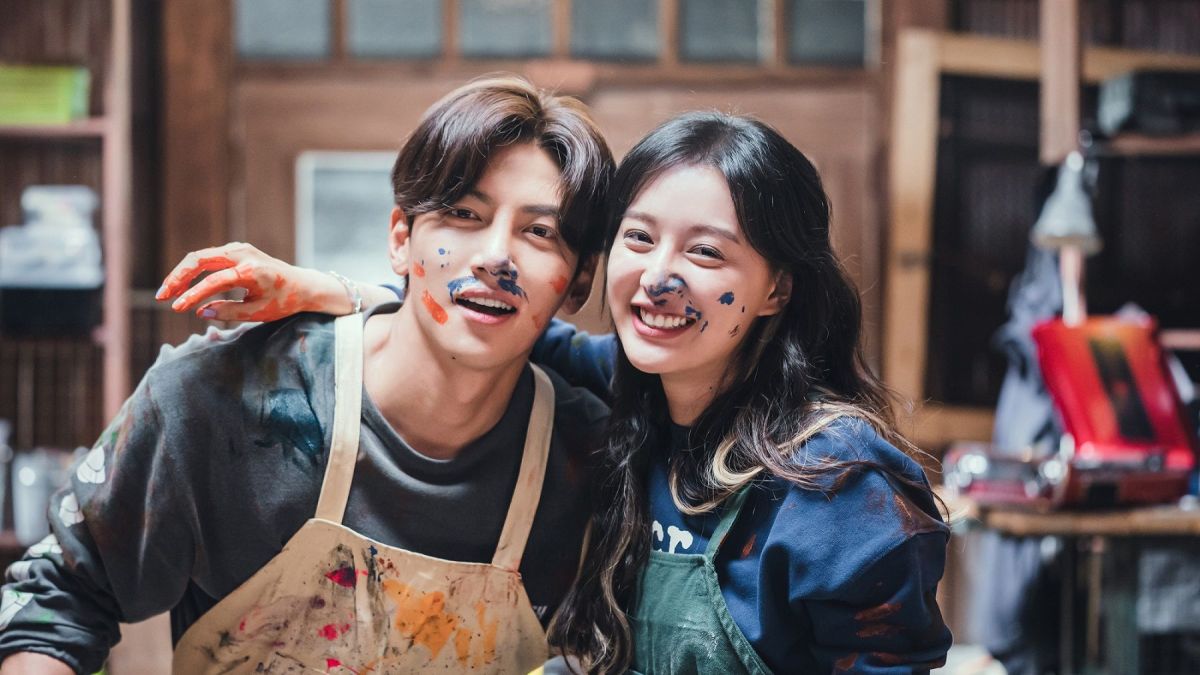 Alchemy of Souls
This Korean fantasy drama has a plot like this: "A strong mage in a blind woman's body finds a guy from a wealthy family, who begs her aid to change his fate." This is how the plot is described on Netflix. The events that take place in the novel are based on those that occurred during the Jaeson period in South Korea. The plot takes place in the imaginary country of Daeho.
The drama transports viewers to otherworldly regions and combines romantic storylines with fantastical undertones in its narrative. It illustrates the adventures and destinies of people whose lives take a turn for the worse due to specific changes to which their souls need to adapt. In the Korean television series, Jae Wook Lee plays the role of Jang Wook, Min-Hyun Hwang plays Seo Yool, and Jung So-Min plays Mu-deok.
Ghost Doctor
Let's face it: there are some days when you just want to curl up with a bowl of ice cream and binge-watch your favorite K-drama. But what if you're not sure which one to choose? What if you want to watch them all?
The concept of the "coma ghost" is presented in Ghost Doctor, and it is a fascinating one. The filmmaker Boo Seong-Cheol, who merges medical and fantastical topics, has created a drama series about two doctors who get connected for some unexplained reason. Rain, a heart and thoracic surgeon, is well-known and exceedingly skillful, yet, he also has an exaggerated feeling of significance.
Following the collision, he transforms into a "coma ghost." He takes possession of Go Seung-Tak (Kim Bum), a first-year resident in thoracic surgery who is the antithesis of the spirit. He makes short work of complex treatments and manages to stir up debate precisely what one would anticipate from a surgeon possessed by a genius on the level of Go. Turn on the television if you feel the urge for some excitement.
All Of Us Are Dead.
As soon as it was given access to Netflix in January, the program skyrocketed to the top of the list of the most talked-about television shows. The first season of All of Us Are Dead received a significant amount of attention on a global scale, and work on the show's second season has already started. Based on the Joo Dong webtoon Geun, which is very popular on Naver. This musical has evolved into a cultural phenomenon now that it is being performed at our school. After a botched research experiment results in the outbreak of a zombie apocalypse, the story focuses on a group of South Korean adolescents imprisoned at their school due to the outbreak. This Korean drama includes newcomers Park Ji-hu, Yoon Chan-young, and Cho Yi-Hyun, all of whom provide superb performances, promising the nail-biting intensity of classic zombie movies.
Business Proposal
Business Proposal, a K-drama of the highest caliber, will begin airing in 2022 after being translated from Haehwa's webcomic of the same name, which also carries the same title. Shin Ha-Ri (Se-Jeong Kim), the protagonist of the series, is asked by her friend Jin Young-Seo (Seol In-ah) to go on a date that Jin's father has set up. Shin Ha-Ri decides to do so, and the show is also known as The Office Blind Date. However, everything takes a dramatic turn for the worse when Shin discovers that Kang Tae-Mu is, in reality, her CEO (Ahn Hyo-Seop). It's fascinating how he proposes, and she accepts it, but after that, her whole life dramatically turns for the worse.
Thirty-Nine
The story conveyed in this Korean drama has a lot of familiarity and comforting qualities. Jeon Mi-Do (Hospital Playlist) and Kim Ji-Hyun (Jang Joo Hee) return to their respective roles, while Son Ye-Jin reprises his role as Cha Mi Jo from Crash Landing on You. Son Ye-Jin also returns to his role as Cha Mi Jo. The story revolves around three people who have known each other their whole lives and the experiences they have in common. As they get closer to their middle years, the protagonists in this well-liked Korean drama series experience love, sorrow, and laughter (40).
Juvenile Justice
When Kim Hye-Soo is starring in a Korean drama, it's difficult to say no to watching it. Because of her exceptional performance, which raises the stakes with each new episode, Juvenile Justice is considered one of the best Korean dramas of 2022. The sort of criminal Sim Eun-Seok (Kim) despises the most is the juvenile offender since they are the youngest of all the crooks.
In addition, the nomination of a senior and well-regarded judge, such as she, to oversee a juvenile court gives a significant amount of legal drama and excitement to the proceedings. To make legitimate and fair decisions about problems involving children in vulnerable situations, she is required to put her sentiments to one side. This Korean drama also stars Kim Moo-yeol and Lee Sung-min in recurring roles.
Twenty-Five Twenty One
Within the context of this coming-of-age love tale set in the 1990s, Kim Tae-ri portrays the character of Na Hee Do. Nam Joo-hyuk, who previously appeared in the film Start-Up, will portray Baek Yi-Jin in the television series. Because of its magnificent tale and the superb performance from its cast, this 2022 Korean drama is one of the ones that ended up receiving the most outstanding ratings.
The main characters in the book all have their hopes and dreams shattered simultaneously as South Korea is going through a horrible economic crisis, which serves as the novel's central conflict. The events leading up to the narrative are rather tumultuous. They grow closer as they push through difficult situations and have a positive outlook on the future. The series Twenty-Five Twenty-One is not only considered to be among the best in its genre, but it is also an
Pachinko
The book of the same name, written by Min Jin Lee, inspired this Korean drama and was a top seller in The New York Times. Set against the background of the Japanese conquest of Korea and the tragic ramifications of that invasion, which are still being felt today, the narrative of a Korean immigrant family spans four generations. It is told against the backdrop of the Japanese occupation of Korea. The fact that Jin Ha, Lee Min-Ho, and Soji Arai are starring in the Korean drama Pachinko makes it a leading candidate for the title of greatest K-drama of the year. The story of a family as they uproot their lives and seek their aspirations is told during the program.
Tomorrow
This Korean fantasy drama will be a huge hit with viewers who like tales that take place in mythical settings. Throughout the series, we keep track of a group of death angels and grim reapers responsible for providing shelter for the recently departed and working to prevent suicide. Choi Jun-woong (Rowoon), the cheerful reaper Goo-Ryeon (Kim Hee-Seon), and Lim Ryung-gu are all people whom Choi Jun-woong (Rowoon) comes into contact with (Ji-On Yoon). Choi is taken in and included in the organization responding to the issue. As we go, you'll comprehend why Tomorrow is regarded as one of the best dramas produced in Korea. Alongside him, Lee Soo-Hyuk plays the part of Park Joong-gil, and Kim Hae-Sook represents the Jade Emperor in this drama. Nu-ri Kim portrays the character of Jang Jae-hee.
Forecasting Love and Weather
Once more, we have a charming love story, but this time it takes place in an unusual setting. The committed weather forecaster and her coworker are shown in the Korean drama series developing a romantic relationship with one another. Both Park Min-Young in her role as Jin Ha Kyung and Song Kang in his role as Lee Shi Woo delivered standout performances, which were a major factor in the movie's overall success. It is incredibly interesting to observe how the couple balances their personal and professional lives at the same time.
Conclusion
So you may ask yourself: "Which dramas should I watch?" Well, let me tell you: it's your lucky day. We all know that K-dramas are the best, and we want to share them with as many people as possible. That's why we're making this list for you. We've compiled a list of the ten highest-rated K-dramas of 2022 so that you can find something new to watch every day. This year, some excellent shows are coming out. While it's hard to give a list of 10, we've narrowed it down to our top picks! So what are you waiting for? Watch them today.